Mattel bringing out Mario Hot Wheels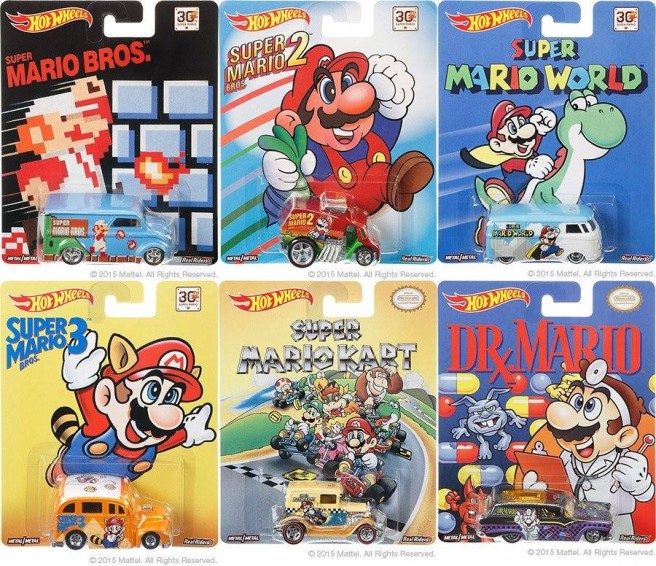 Mattel is teaming up with Nintendo for an interesting product collaboration. As discovered by Brazilian toy site T-Hunted, six Hot Wheels cars based on Mario games are on the way.
Four of the designs are inspired by Mario platformers, and feature a Super Mario Bros. 30th anniversary logo. The other two tie into Super Mario Kart and Dr. Mario.
Here's the full lineup:
8 Crate Delivery (Dr. Mario)
A-OK (Mario Kart)
Cool-One (Super Mario Bros. 2)
Dairy Delivery (Super Mario Bros.)
School Busted (Super Mario 3)
Volkswagen T1 Panel Bus (Super Mario World)
All of these Mario Hot Wheels are releasing in October.
Leave a Reply