MDK 2 (WiiWare)
US: May 9
EU: TBA
AU: TBA
It's not a Virtual Console game, but this is a straight-up port of the weird third person shooter developed by Bioware for the PC, Dreamcast and later the PS2 back in 2000. And boy is it weird, with a cast of heroes that include a robotic, six-legged dog, a mad scientist, and a janitor. At only 1000 Nintendo points, it's not a bad deal, and who knows — if enough people buy it, maybe we'll eventually get an MDK 3.
LEGO Pirates of the Caribbean: The Video Game (Wii, DS, 3DS)
US: May 10
EU: May 13
AU: May 19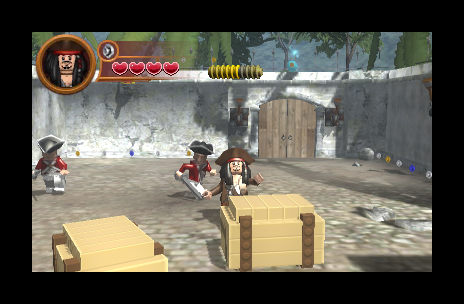 I could've sworn I wrote about a new Lego game last month. And the month before that. Anyway, Lego Pirates of the Caribbean covers all four Pirates of the Caribbean film, including the soon-to-be-released On Stranger Tides. It's the same formula of co-op platforming and puzzle solving we've seen in Lego Everything Else, but it should be enjoyable, if only to see how Traveller's Tales pull off a Lego kraken.
Virtua Tennis 4 (Wii)
US: May 10
EU: April 29
AU: May 5
Like the previous game in the series, Virtua Tennis 2009, the Wii version of the game features full Motion Plus support. Most of the additions in Virtua Tennis 4 are things like stereoscopic 3D support and Kinect and Playstation Move controls — things that won't be in the Wii version anyway. Don't bother with it if you played the last Virtua Tennis (unless you really care about roster updates), but it should be another solid tennis sim for the Wii, even if Patrick Rafter ends up being a PS3 exclusive.
Dead or Alive Dimensions (3DS)
US: May 24
EU: May 25
AU: May 26
It took a while, but the series that popularised 3D breast physics is back — and there's not a single volleyball in sight! Dead or Alive Dimensions is a 3D fighter just like the series should be, though it's not really a new title so much as a compilation of different characters and stages from throughout the other four Dead or Alive games. That said, there's plenty of new stuff as well, including an awesome-looking Metroid: Other M stage that almost makes up for the awful writing and character derailment that Team Ninja inflicted on us. Almost.
BlazBlue Continuum Shift II (3DS)
US: May 24
EU: TBA
AU: TBA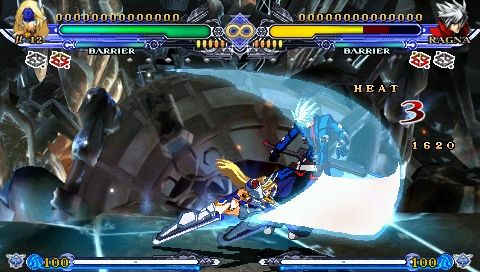 BlazBlue comes to the 3DS with all the revisions from the arcade version and the impending update for consoles. A spiritual successor to Arc System Works' Guilty Gear series, BlazBlue is an anime-style 2D fighter with absolutely beautiful sprites. Obviously it doesn't look quite as good on the 3DS, and since it uses 2D sprites, the 3D effect probably won't be as noticeable as Dead or Alive or Super Street Fighter IV, but it's still the first time a BlazBlue game has appeared on a Nintendo console, so at there's always that. And no, BlayzBloo on DSiWare doesn't count.
Cartoon Network Punch Time Explosion (3DS)
US: May 24
EU: TBA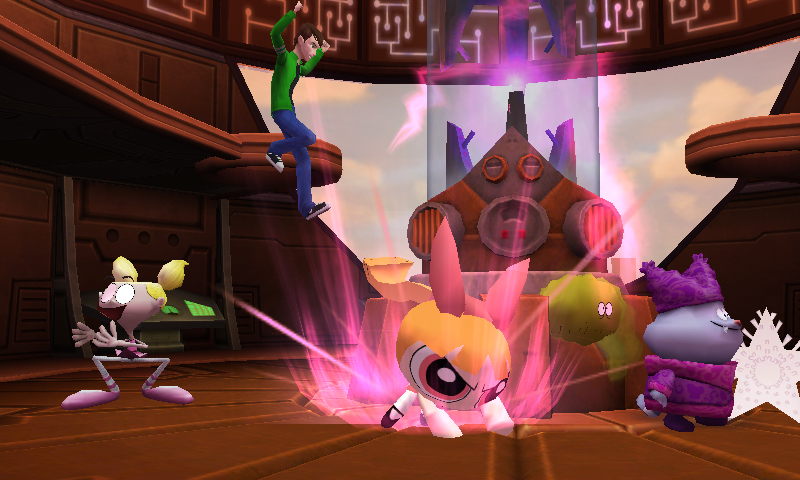 To be honest, this game's developer –Papaya Studio- don't exactly have the best track record, but I'm throwing this up for this month's preview because the idea has potential, not to mention an interesting name. Seriously, who thought it was a good idea to call it "Punch Time Explosion?" Anyway, the game is a kid-friendly fighter featuring characters from newer Cartoon Network shows like Ben 10 and Chowder, as well as older shows like The Powerpuff Girls and Samurai Jack (but sadly no-one from Adventure Time). Sure, the 3D characters look a bit weird, but until Peter gets his wish of Super Smash Bros. on the 3DS, this'll have to do. Plus, I can't hate on any game that lets you call in Johnny Bravo as an assist. There's a console version coming, but it won't be out until September.
Leave a Reply