Mega Cat Studios and Devolver Digital release SNES game Fork Parker's Crunch Out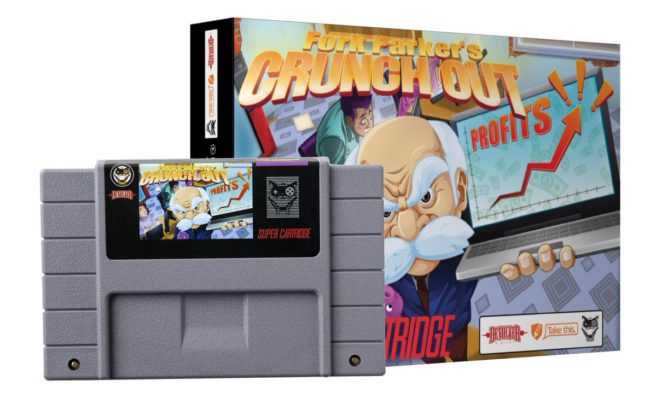 Back in May of last year, developer Mega Cat Studios and publisher Devolver Digital announced the new SNES game Fork Parker's Crunch Out. It's now out as of today.
500 copies of the Fork Parker's Crunch Out cartridge and box sets remain from the limited edition 1,000 produced. It can be ordered on Mega Cat Studios' website here.
Here's some extra information about the title:
Fork Parker's Crunch Out is a collaboration between Mega Cat Studios, Devolver Digital, and Take This for the label's first-ever Super Nintendo Entertainment System release starring the company's larger than life CFO, Fork Parker. The game aims to raise awareness of the all too real issue of game dev crunch through a playful look at the pressures of game development, exaggerated by the menace that is a game publisher executive.
Devolver Digital is donating all of its profits from sales to Take This to support their ongoing efforts to raise awareness and combat mental health issues.
Source: Devolver Digital PR
Leave a Reply