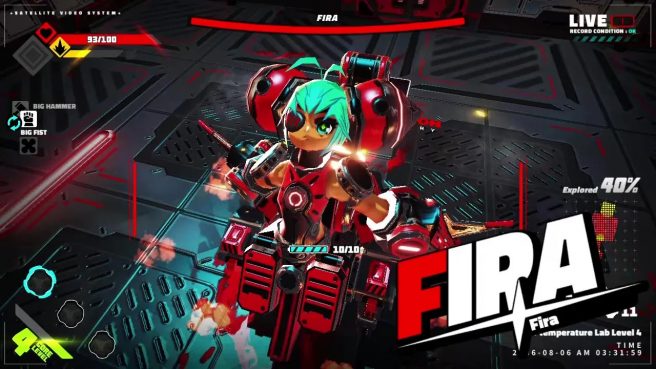 Metallic Child has received new gameplay on Switch tying in with its release. Crest and Studio HQ brought out the rogue-lite core-action game this past week.
For more on Metallic Child, check out the following overview:
A large-scale rebellion erupts within the spacecraft "Life Stream."
With the help of you, Rona, an android known as "Metallic Child," stands up against a fleet of massive robots to stop the plot devised by her own creator, Doctor Irene.

Metallic Child is a rogue-lite core-action game, featuring Rona, an android known as "Metallic Child," taking place in a space laboratory in the not-to-distant future.

A large-scale rebellion has taken place in the space laboratory Life Stream.
All robots aboard, with the exception of Rona and Pan, are conspiring to crash Life Stream into planet earth.
Rona has stood up to stop this plot, and you, of course, will be the one to guide Rona by accessing her control device through this game.
The new Metallic Child gameplay can be seen in the video below.
Although Metallic Child is digital-only in the west, a physical version is available in Japan with English support. We have more information about the retail version and importing here.
If you're interested in further learning about Metallic Child, head on over to the official website here.
Leave a Reply