Metroid Dread amiibo delayed in Europe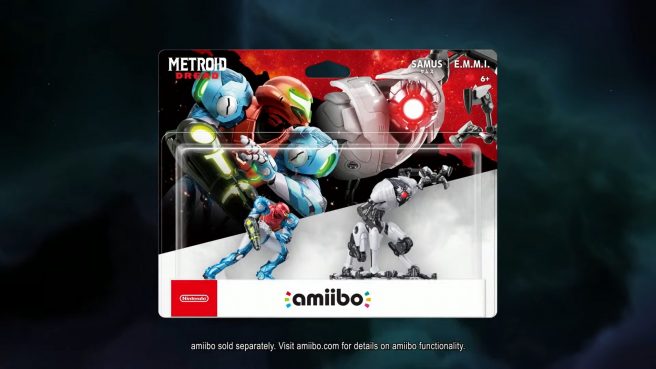 The Metroid Dread amiibo won't be ready for launch in Europe, as Nintendo announced a delay over on social media today.
The game, along with the new figures, were both planned for October 8. However, the amiibo have encountered "unforeseen shipping delays", and the 2-pack of Samus and E.M.M.I. will now be available on November 5.
The full statement from Nintendo reads:
Due to unforeseen shipping delays, the Metroid Dread amiibo 2-pack is now scheduled to launch across the UK and Europe on November 5th. Metroid Dread will still launch for Nintendo Switch on October 8th as originally scheduled. We apologise for the delay.
At the moment, today's news only applies to Europe. There's currently no reason to indicate that the Metroid Dread amiibo delay applies to North America as well. If anything changes on that front, we'll definitely let you know.
This actually isn't the first time this year that there's been a notable amiibo delay. When Zelda: Skyward Sword HD launched, the Zelda & Loftwing amiibo also encountered "unforeseen shipping delays" in North America. Only a small amount of figures were ready to go for the July launch. A good number of orders weren't able to be fulfilled until August.
Leave a Reply