Minecraft celebrates Pac-Man's 40th birthday with new collaboration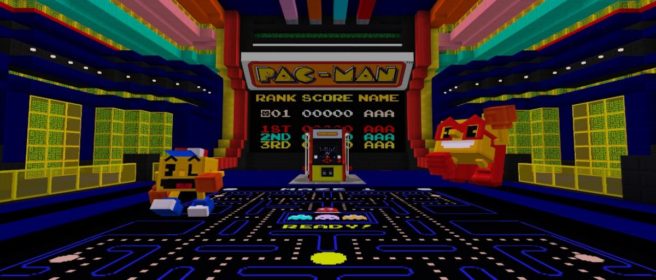 Pac-Man is now 40 years old, and Minecraft is celebrating with a collaboration. New DLC based on Bandai Namco's franchise can be found in the Marketplace.
Here's a brief overview of the description:
Unlock new power-ups and avoid ghosts as you make your way through the 3D mazes! Played through all ten stages? Well, build your own maze then. No seriously, do it! It's lots of fun. You can even challenge your friends to what I have now dubbed "a maze-off". None of them have accepted but all of them have called me hack. I hope you have better luck and better friends.
Check out a new trailer showing off the Pac-Man collaboration in Minecraft below.
Leave a Reply