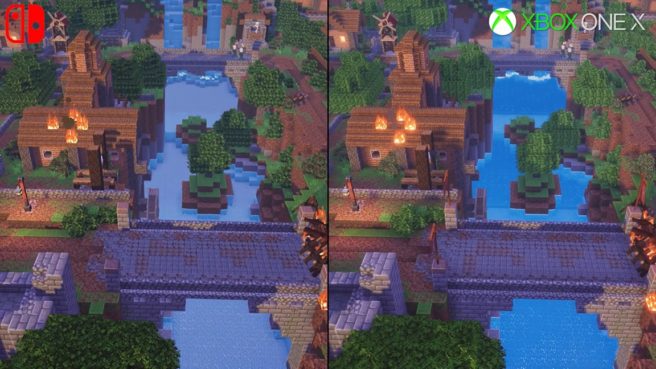 Digital Foundry is back with its latest technical analysis focusing on Minecraft Dungeons. We're able to get a better idea of how the game holds up on Switch as well as how it compares to other consoles.
Below are the main highlights:
– Targets 1080p docked
– Targets 720p portable
– Dynamic resolution used, so it can drop a bit lower than this
– Visual settings paired back on Switch compared to Xbox One X
– Shadows run at a lower resolution on Switch
– Sharp outlines on Switch
– Anti-aliasing in general less effective on Switch
– Torches don't have a bloom effect on Switch
– Ambient occlusion paired back on Switch
– Water opacity different on Switch
– Targets 30 frames per second on Switch, but there are stutters
– Frame pacing can also be erratic
– This is the same in docked/portable modes
You can watch Digital Foundry's full analysis for Minecraft Dungeons below.
Leave a Reply