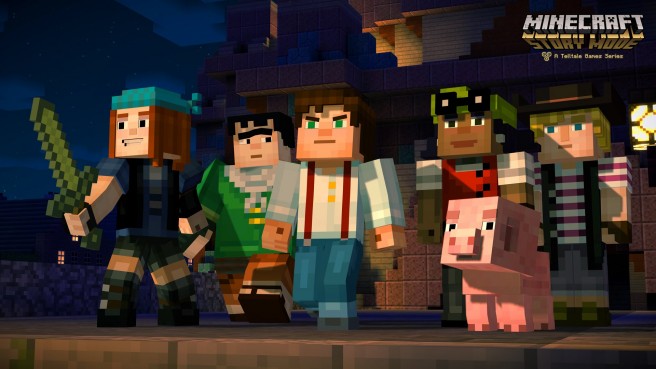 Minecraft: Story Mode is on its way to Wii U, according to The Verge. While it isn't the core Minecraft game that has seen a huge amount of success, this will be the series' first appearance on a Nintendo system.
Developer Telltale Games told The Verge that with its new game, they hope to reach players outside of the Minecraft fandom as well as introduce new people to the franchise.
Here's a trailer released back in July:
And below is an official overview:
"Minecraft: Story Mode is an adventure game set in a Minecraft world. It is a five-part episodic series that will take you to the Nether, the Farlands, the End, and beyond! You will drive how the story flows through the decisions you make: what you say to people (and how you say it), and what you choose to do in moments of thrilling action.

You are Jesse. He and his group of friends revere the legendary Order of the Stone; four adventurers that slayed an Ender Dragon. The Order are the very best at what they do: Warrior, Redstone Engineer, Griefer, and Architect. While at EnderCon, Jesse and his friends discover that something is wrong… something dreadful. Terror is unleashed, and they must set out on a journey to find The Order of the Stone if they are to save their world from oblivion."
Minecraft: Story Mode will debut later this year.
Leave a Reply