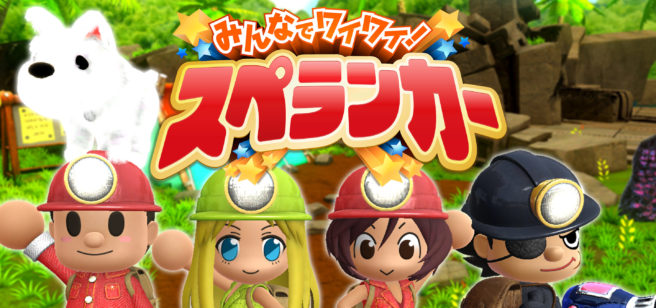 Minna de Waiwai! Spelunker was announced for Switch earlier today, coming from Square Enix and Tozai Games. As for actual details, here's what we know:
– Out physically and digitally this spring in Japan
– Uses free-to-play PlayStation 4 title Spelunker World as its base
– Powers up the weakest protagonist in the history of games for Switch
– Passing around the Joy-Con will make for noisy multiplayer
– From core gamers to playing with family, Minna de Waiwai! Spelunker promises to be an action game that everyone can enjoy
– Up to 4 players in TV and table modes
– 1 player in handheld mode
The official Minna de Waiwai! Spelunker is located here.
Leave a Reply