MLB The Show 22 update out now on Switch (version 1.07), patch notes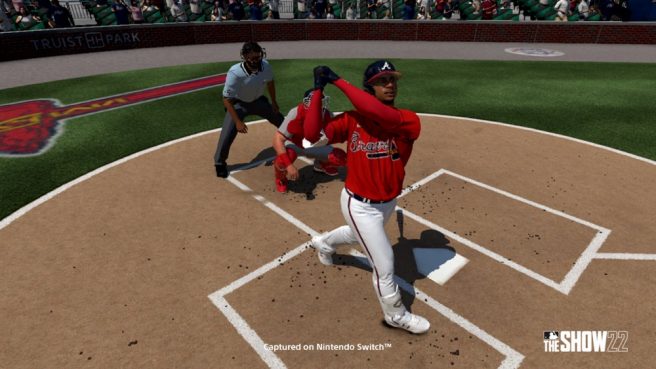 MLB The Show 22 gained a new update this week, with Switch players now having access to version 1.07.
The UI has a couple of additions, including "Featured Rewards" and a new Supercharged Players screen. Improvements and fixes are included as well.
The full patch notes for the MLB The Show 22 1.07 update are as follows:
General Gameplay:

Long sliding dives have been replaced with animations that are a more realistic representation of how MLB players dive in the infield.

Nintendo Switch:

Fixed a soft lock that could occur when the on-screen keyboard was open.

Franchise:

Fixed an issue with roster turnover in Spring Training after an injury.
Added the ability to view the transaction log during the playoffs.

Co-op:

Fixed an issue that could prevent users from entering the lineup screen.

Home Run Derby:

Fixed a bug that would occasionally cause the remaining time to disappear.

UI:

Added a new "Featured Rewards" area to the Conquest menu tile.

Added a new Supercharged Players screen that lists all the current Supercharged players and a direct link to the Marketplace for each. You can find the new screen inside Diamond Dynasty under the "Player Updates" menu tile.

Miscellaneous

Fixed an issue that would occasionally prevent a user from entering the logo vault from the Franchise Custom Team menu.
Fixed a bug in Exhibition Live Rosters which would prevent pitcher stats from displaying in the bullpen menu.
Fixed a bug that would prevent users from scrolling up the Friends List when entering the Homerun Derby lobby screen.
All players on Switch can download the 1.07 update for MLB The Show 22 now.
Leave a Reply