Modder starts adding cut Pokemon to Sword and Shield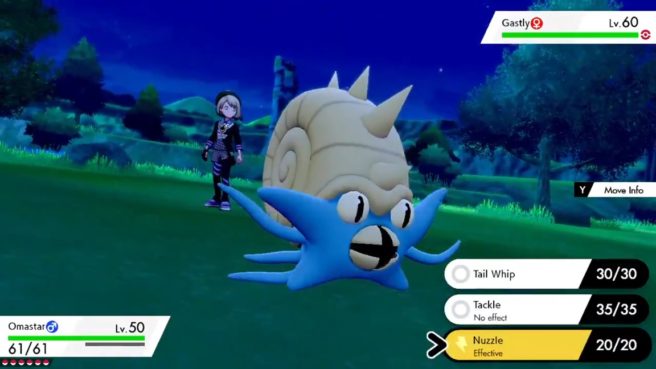 The decision to leave some Pokemon out of Pokemon Sword and Pokemon Shield has been a controversial decision to say the least. But thanks to the efforts from one fan, cut creatures are starting to make their way back in – albeit through unconventional means.
Twitter user SciresM has shown early results of adding Omastar to Pokemon Sword/Shield. This was done by importing the model from Let's Go, Pikachu / Eevee.
Here's a look:
Animation on entering battle is pretty broken, but it works okay other than that.

Obviously stats are broken (didn't fix the personal entry yet), and this was originally an edited yamper that I didn't bother giving legitimate moves. pic.twitter.com/m1C8CzDQCt

— Michael (@SciresM) November 18, 2019
By using the save editor PKHeX, SciresM was able to edit a Yamper and have Omastar's model in its place. Omastar inserted into the model table with unique species ID. According to SciresM, Omastar was functional in about an hour, but some animations will require additional work since Let's Go models don't have animations for some of Sword and Shield's new features such as Dynamaxing.
Leave a Reply