Monster Hunter 4 Ultimate has better textures and shadows on New 3DS
Monster Hunter 4 Ultimate appears to sport a couple of visual improvements on the New 3DS. Along with improved textures, the game also features better shadows.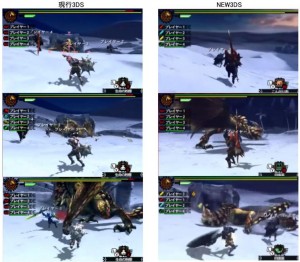 Aside from graphical touches, there are a couple of other things that are improved on New 3DS. It loads faster on the system, and overall performance is smoother.
Leave a Reply