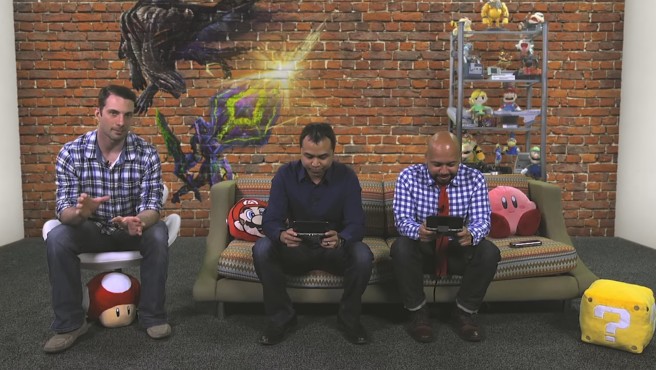 A new "Nintendo Channel" video has been published on the Play Nintendo YouTube page. A few folks from the Treehouse gather for some fun with Monster Hunter 4 Ultimate. Check out the video below, and try out the challenge for yourself!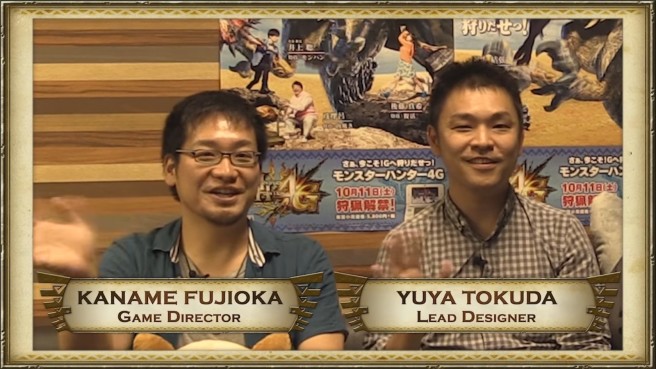 Capcom put up an official interview with Monster Hunter 4 Ultimate directors Kaname Fujioka and Yuya Tokuda. Watch it in full below.
Questions asked in the video include (with times during the video):
0:42 Could you give us an overview of the monster design process?
1:43 What was the most challenging monster to develop?
3:00 Which returning monster was the most challenging to bring to the MH4U gameplay engine?
4:09 What was the most fun monster to design?
5:33 Which was the most challenging weapon to balance in MH4U?
7:18 How was the process of balancing the Life Honing feature?
9:07 How did you come up with the Charge Blade's Guard Point mechanic?
11:07 How did you come up with the specific features to Seregios's weapons (Auto-Sharpening, Auto-Reload)?
12:47 How did you settle on Mounting as the core feature of MH4U?
And questions that aren't specific to the game:
14:51 Why is Monoblos only available for hunting in Single-Player quests?
16:15 What is the language the Diva uses while singing?
17:48 How is a flagship monster created, and why is that a necessary feature of the game?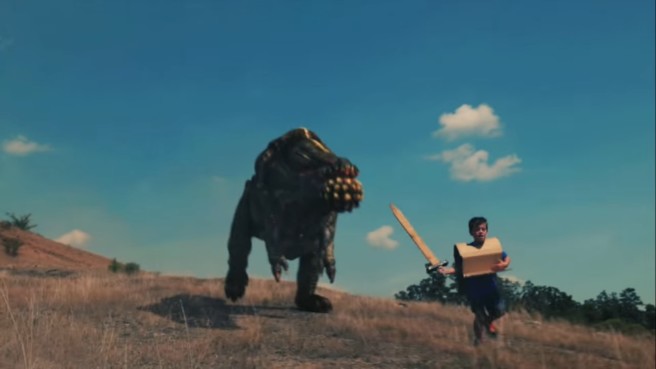 A new live action Monster Hunter 4 Ultimate promo video has landed on Nintendo's North American YouTube page. You can watch it below.