More compatible games to be announced for Animal Crossing amiibo cards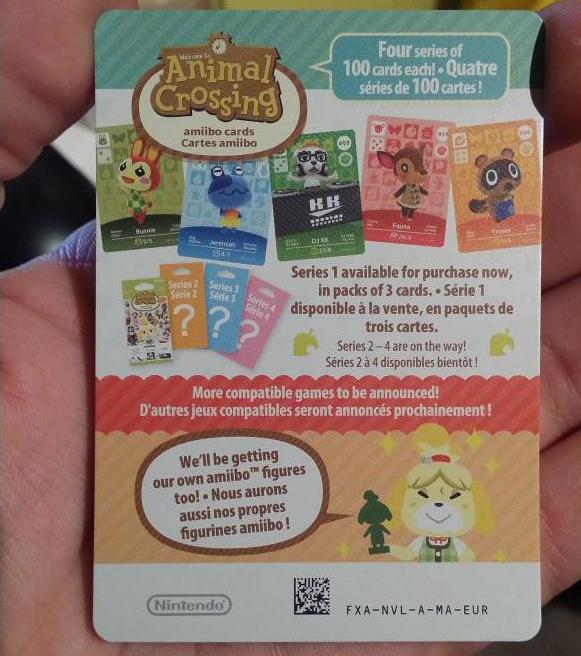 The Animal Crossing amiibo cards work with the recently-released Happy Home Designer, and some can even be scanned in with Super Mario Maker. Also, they'll be compatible with Animal Crossing: amiibo Festival. That won't be the end of their use apparently.
In an info card included with Happy Home Designer, Nintendo says that additional compatible games will be announced in the future. We're not sure what's planned, but it's always nice to see amiibo extended to more titles.
Oh, and in case you needed a reminder, Nintendo reconfirms that a total of four Animal Crossing amiibo card series are planned. Each series is comprised of 100 cards.
Leave a Reply