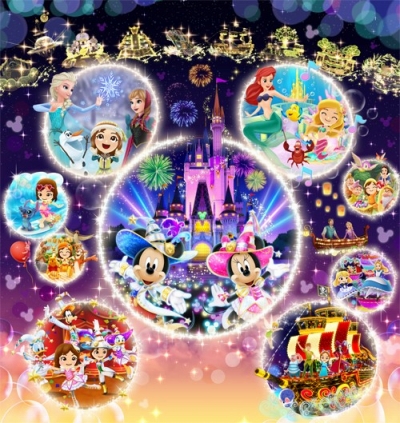 Another set of details have come in for Disney Magical World 2 from the game's official website. Siliconera translated the information, which we've rounded up below.
– Enjoy life in the world of Disney like the last game
– Shop, go on walks, go adventuring, fishing, farming, jewel excavating, costume and furniture crafting, partying, and hanging out with Disney characters
– There are different Disney motif interior designs for your cafe
– An episode in Frozen's world tells the story of what happens between the film Frozen and its short film sequel Frozen Forever
– The scenario and artwork has been done in collaboration with Walt Disney Animation Studio
– Will feature songs like "Let it Go"
– In the dance show mini-game, you can invite buddies and participate with other characters
– Dream Fantasy is a new feature in the game that happens when you fall asleep in the game
– It's a place full of light and music, and all kinds of magical things that await the player and other characters
– Can take commemorative photos in the game
– Theme song: "Sparke ~Kagayaki wo Shinjite~" by May J.
Leave a Reply