Moster Hunter Rise gets a double pack in Japan, including a digital and physical version of the game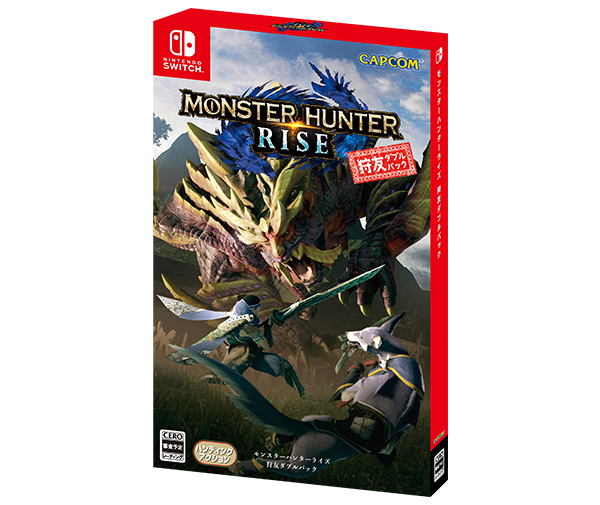 It seems that Japan is getting another exclusive edition of Monster Hunter Rise for the Switch. This special game package, which roughly translates to "Hunting friend double pack," features two copies of the game (one digital and one physical) as well as some downloadable content. All of this comes in a sleek box for 15,254 yen or around $145.
It seems the extra content has raised the price, as this double pack is $25 more than what two versions of the game would cost. Roughly translated, what this digital content includes is:
Recovery medicine Great x 80
Sweetbread trap x 10,
Demon dust x 20
Hardened dust x 20
Life dust x 20
Armor ball x 30
"Item pack" useful for cooperative play and hunting
Whether or not this is worth it is up to Japanese consumers, as it seems unlikely that this edition will come to the West. It's specifically marketed towards Switch owners who want to play the game with a friend, so it's possible that the online play is pretty extensive in the game.
We'll just have to see when Monster Hunter Rise launches on March 26, 2021.
Leave a Reply