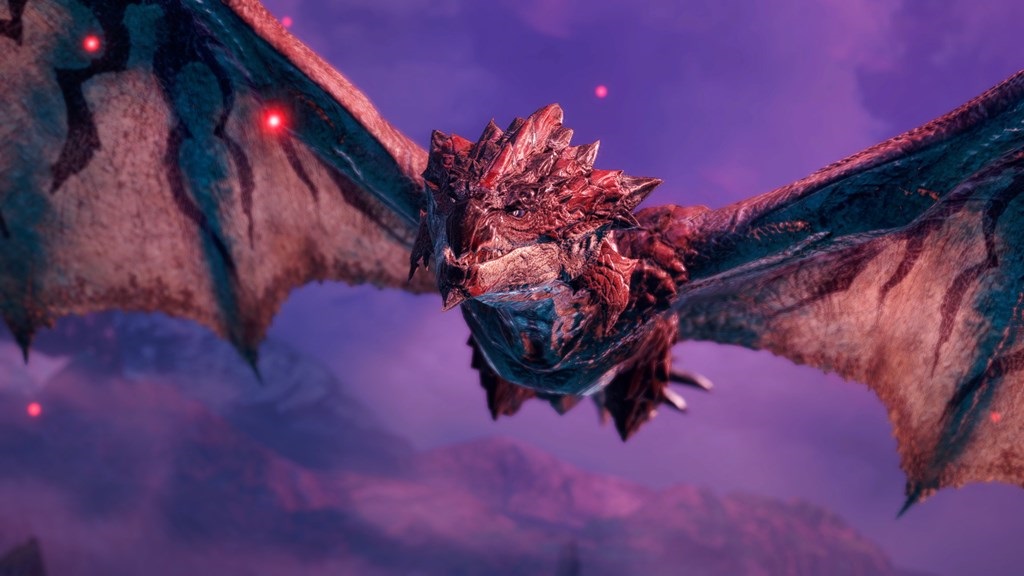 Monster Hunter Rise and its upcoming Sunbreak expansion will not support cross-save or cross-play, Capcom has announced.
Monster Hunter Rise first appeared on Switch back in March. Meanwhile, Capcom is planning a new PC version for January 2022. Some Switch players that are also interested in the new PC edition were hoping for cross-save and cross-play support, but this won't be happening. Capcom said that it looked "into it throughout the development process", but "found we are unable to implement it this time."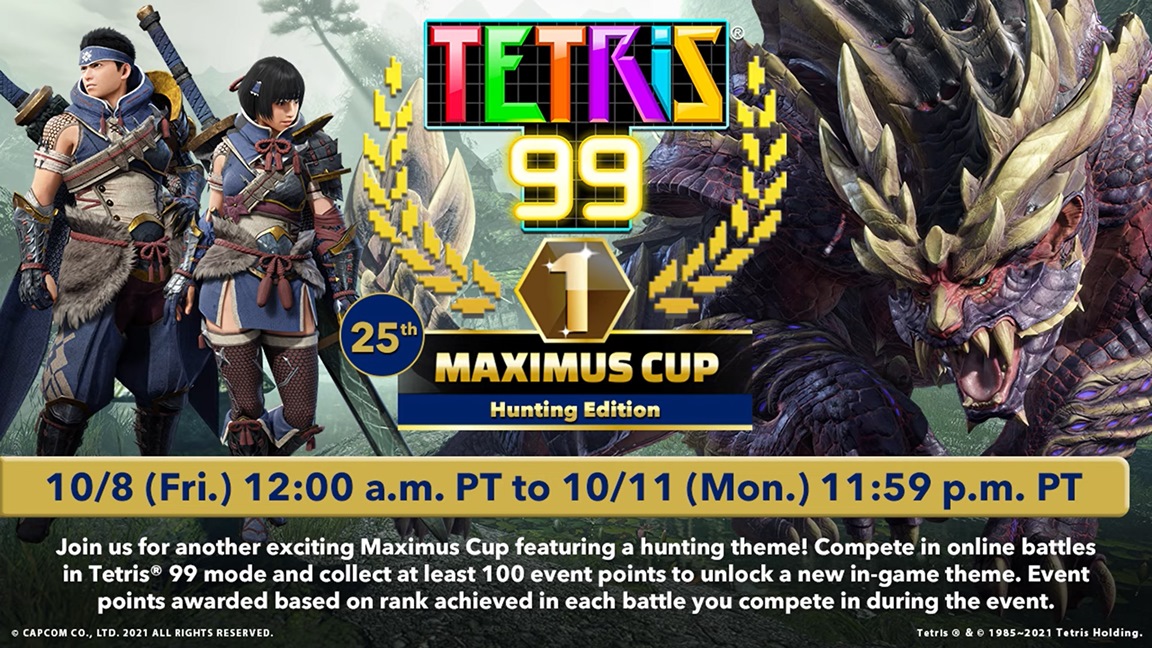 Tetris 99 is teaming up with Monster Hunter Rise for its next event, Nintendo has announced.
The game's 25th Maximus Cup will be going live later this week. When it's active, players will have a chance to earn a theme based on Monster Hunter Rise. Themes in the game have typically been first-party, to it's interesting to see things being changed up here.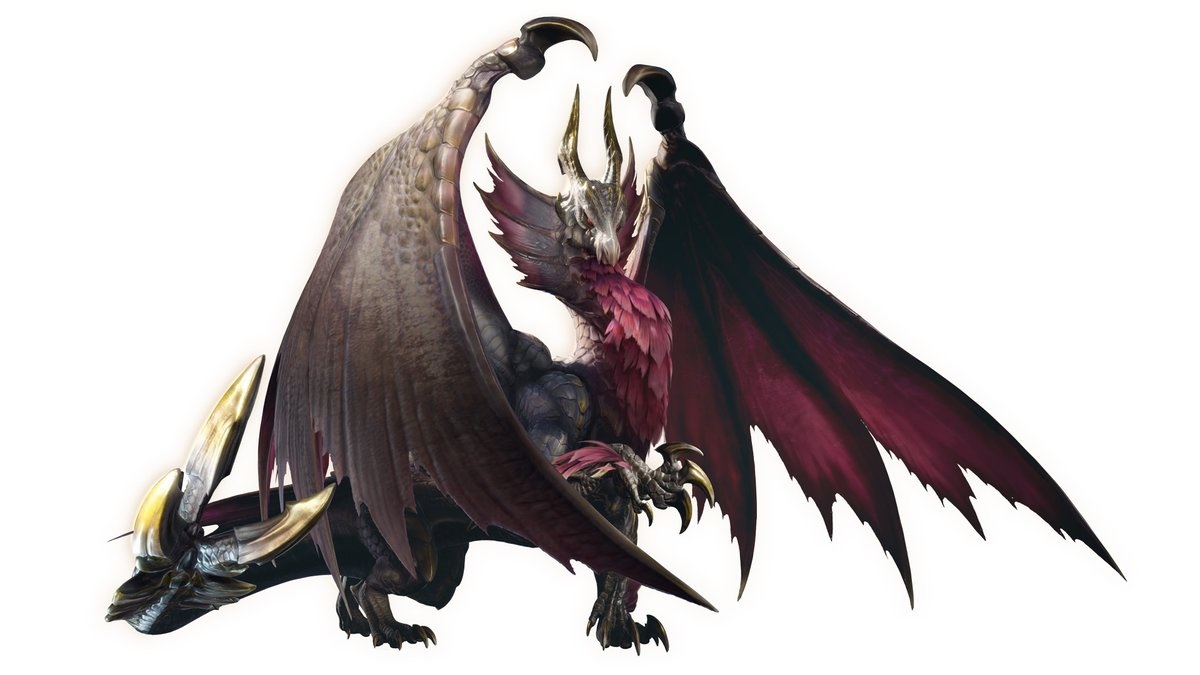 At TGS 2021 today, Capcom confirmed that Malzeno is the flagship monster for the Monster Hunter Rise: Sunbreak expansion. It's confirmed to be "a fierce elder dragon", but Capcom didn't have a whole lot else to say.
Outside of Malzeno, we do have a little bit of additional news. Shogun Ceanataur, a crab-like monster who first appeared in Monster Hunter 2, will be present in Sunbreak as well.
Here are a couple of videos for Monster Hunter Rise: Sunbreak teasing both Malzeno and Shogun Ceanataur: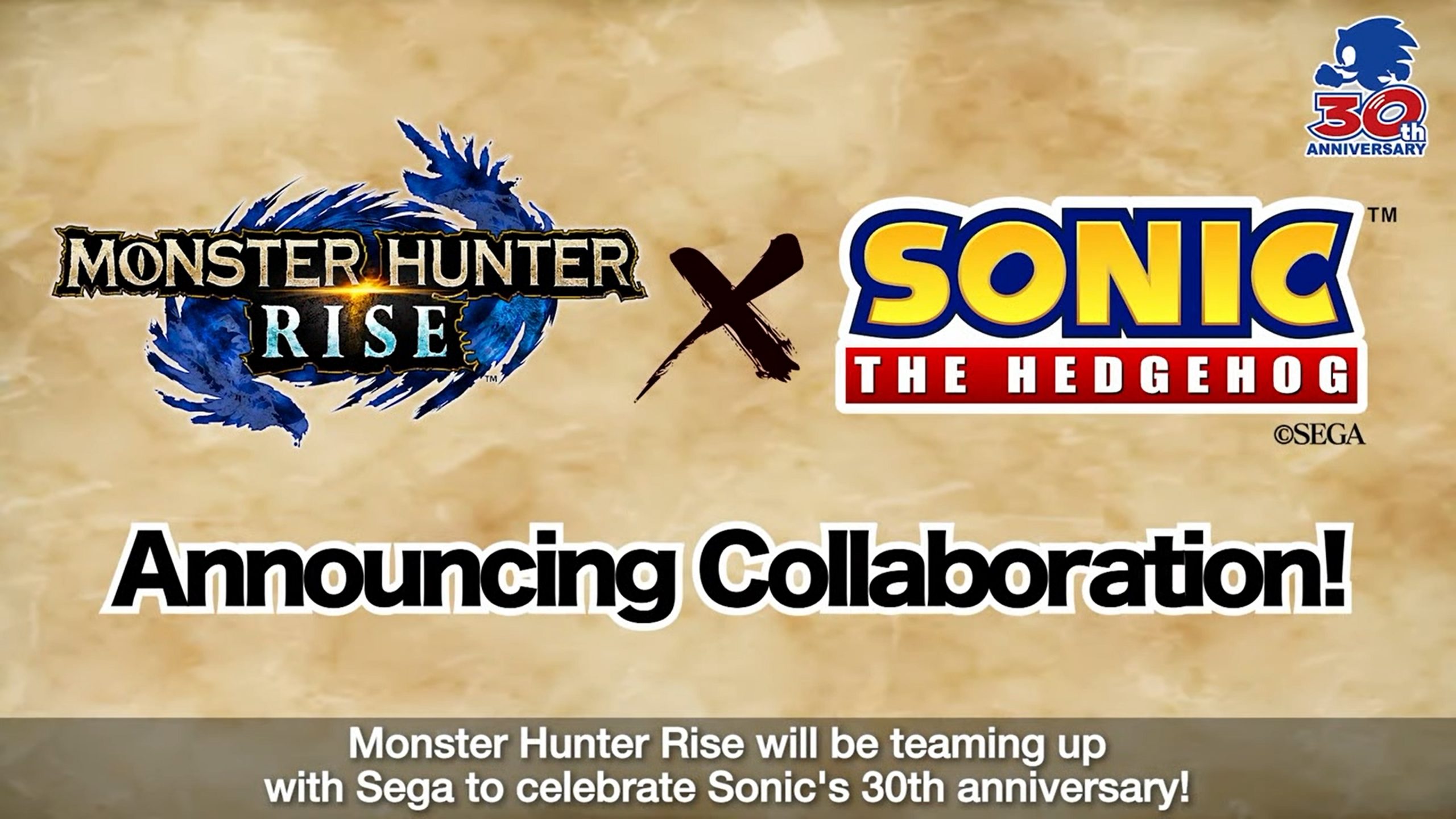 During its TGS 2021 program today, Capcom unveiled the latest news on Monster Hunter Rise, including collaborations for Sonic the Hedgehog as well as Ghosts 'n Goblins Resurrection.
During the stream, Capcom acknowledged its previous partnership with SEGA for Monster Hunter 4 Ultimate. However, this time around, the collaboration "will be different", according to Yasunori Ichinose. Ichinose added that the team is "working hard to make it as much fun as possible." Further information about the Sonic collaboration in Monster Hunter Rise was not shared.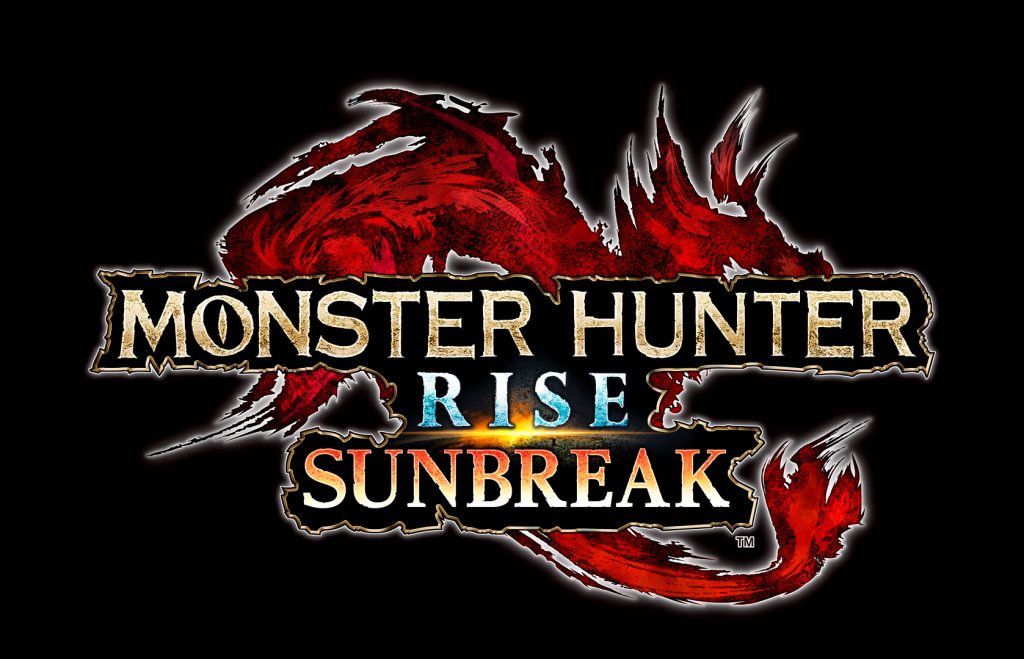 Two Switch games have been confirmed for TGS 2021 – specifically Monster Hunter Rise: Sunbreak and Chocobo GP.
Both of these were announced during the latest Nintendo Direct. Sunbreak is a new expansion for Monster Hunter Rise while Chocobo GP is a new title entirely.
Capcom will be sharing more news on Monster Hunter Rise: Sunbreak during Monster Hunter Spotlight for TGS on September 30 at the following times: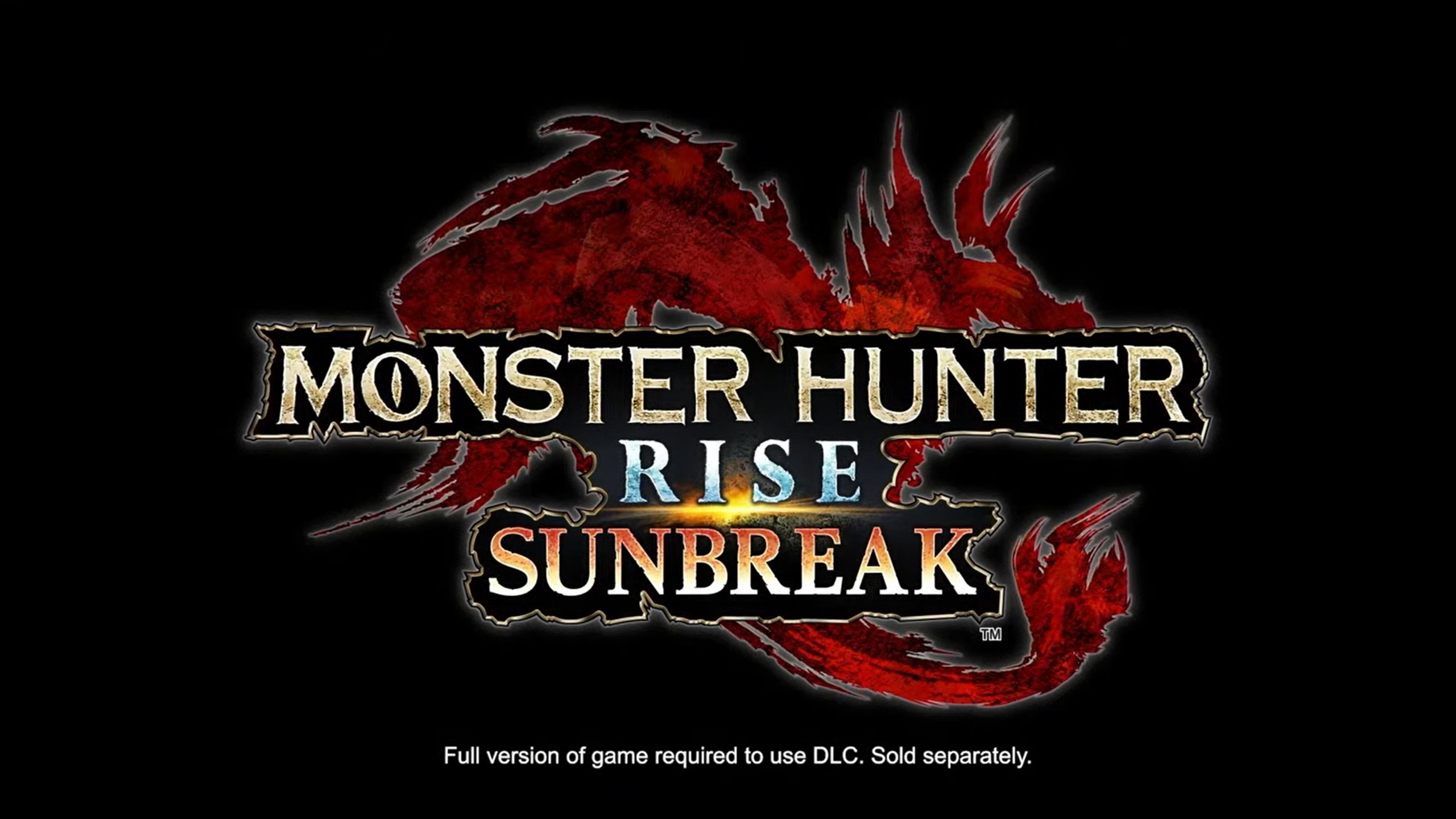 Monster Hunter Rise is getting a new Sunbreak DLC expansion, Capcom has announced. It will launch in Summer 2022.
It will include new stories, locales, and monsters as well as hunting actions.
Here's the first trailer: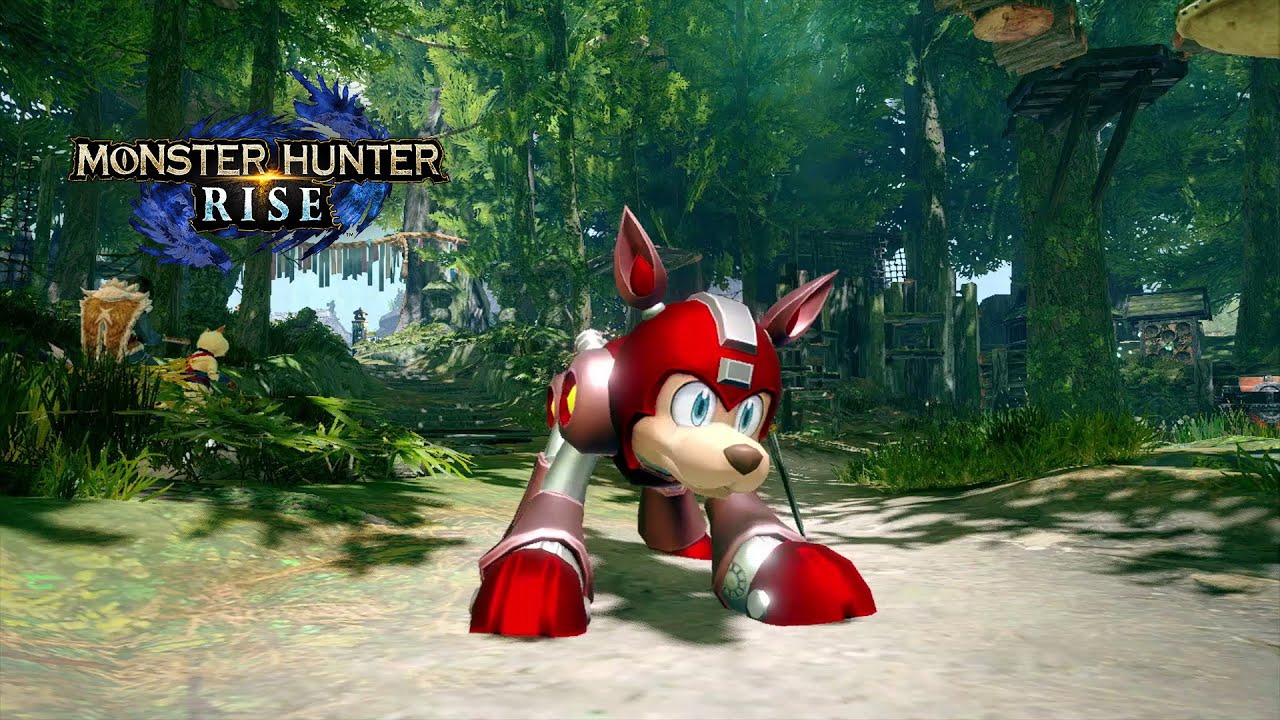 Capcom has been releasing several crossover-themed pieces of downloadable content for Monster Hunter Rise, adding themed quests and armor sets based on popular characters from other Capcom games. The latest addition includes Rush from the Mega Man series, check out a trailer below.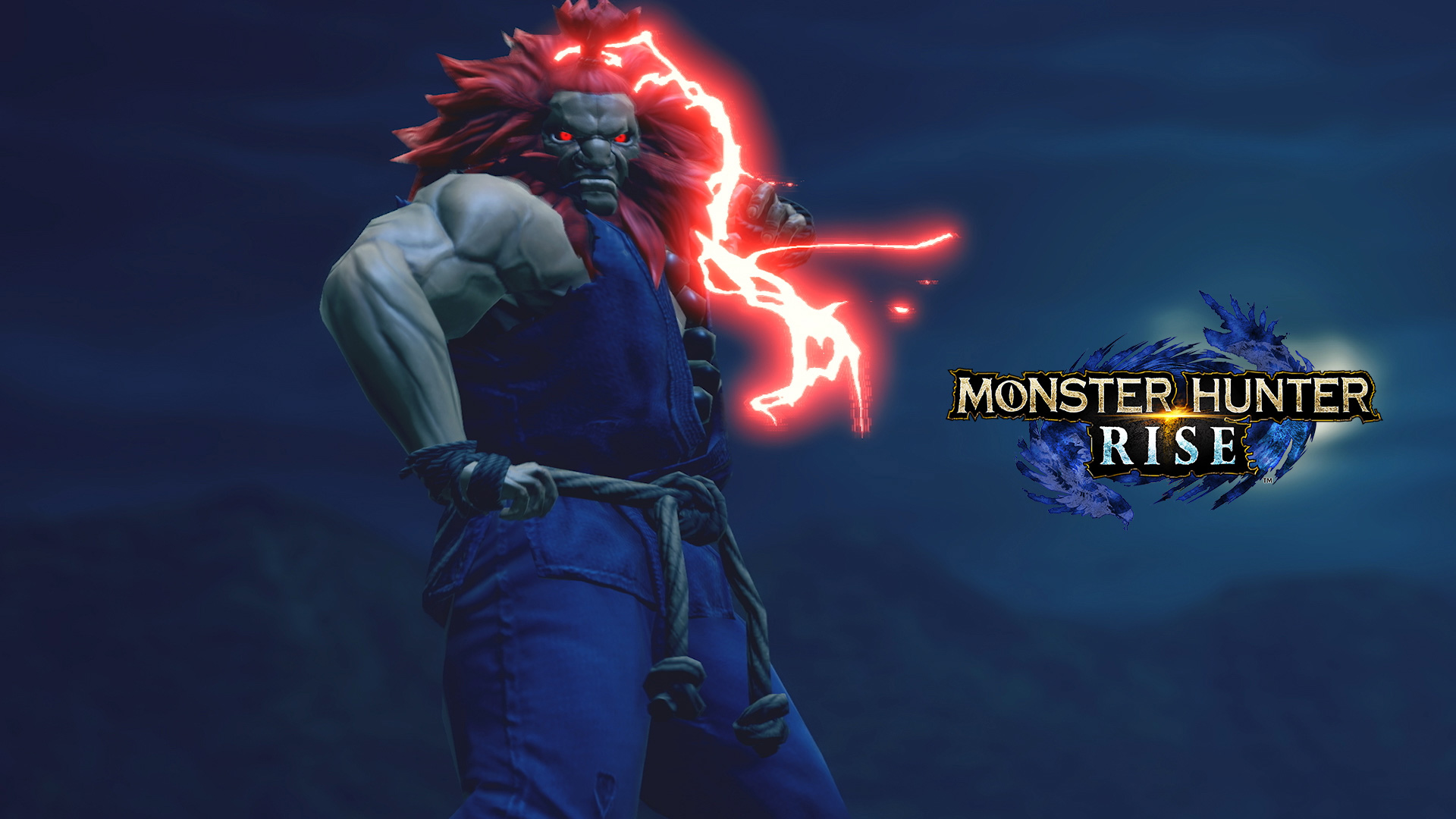 Capcom has unveiled the latest downloadable content for Monster Hunter Rise, including the ability to play as Street Fighter's Akuma. Check it out with the trailer below.
This content will be available on August 27, with more content headed to Monster Hunter Rise this Fall.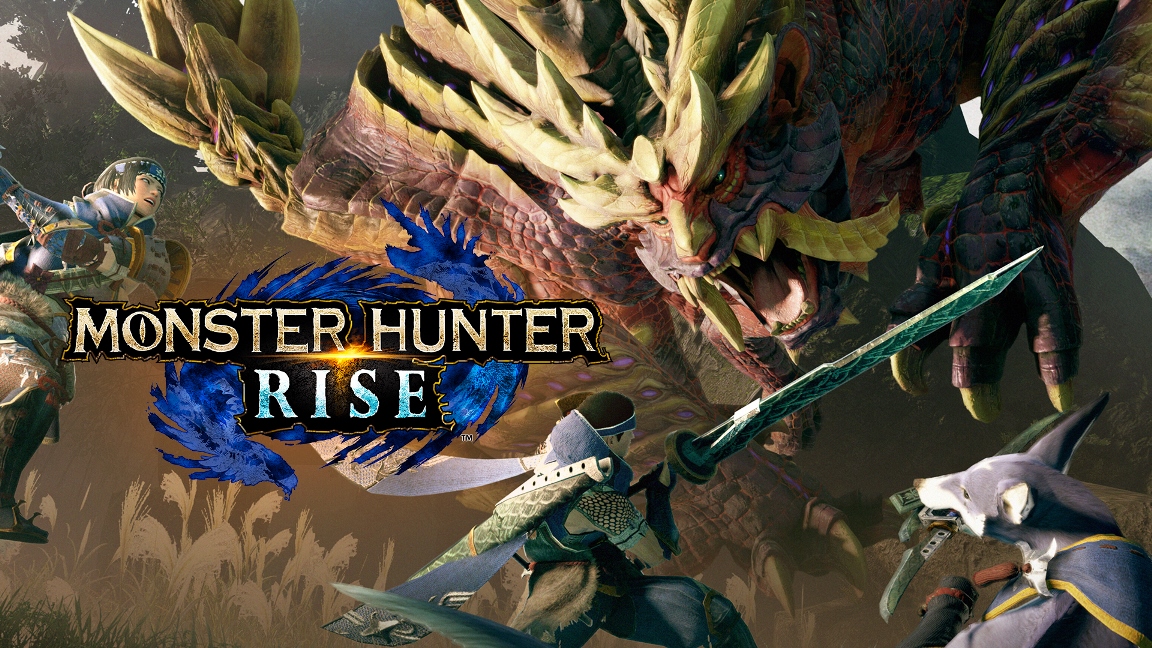 A new Item Pack is up for grabs in Monster Hunter Rise. Capcom just made "Guild Provisions 2" available to all players for free.
The pack includes the following: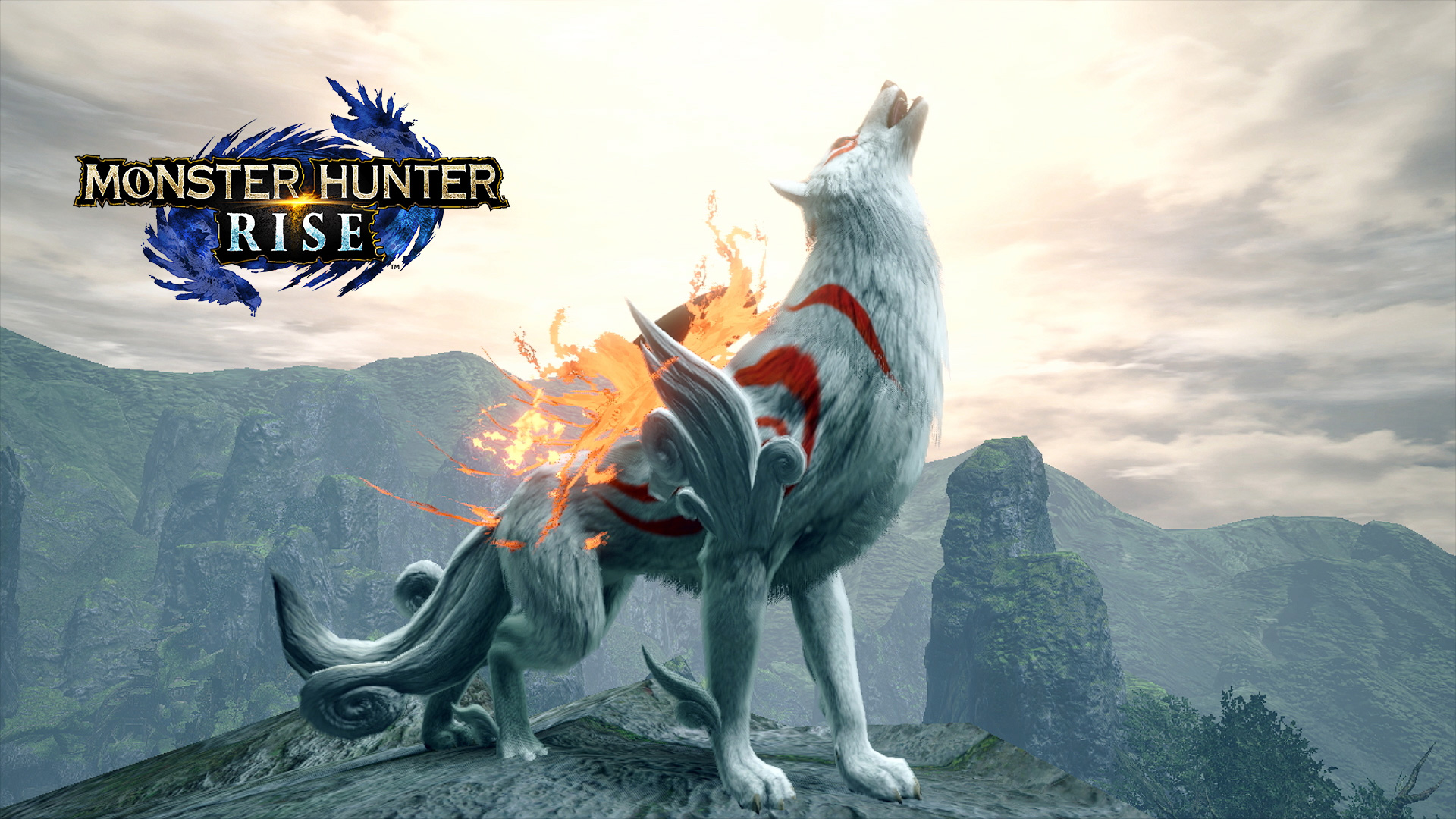 Players are now able to take on the Okami crossover event in Monster Hunter Rise. Additionally, the second Challenge Quest is now available. Both quest's details and rewards can be seen below:
Quest 13: Rising Sun!? (July 30th)

Objective:Deliver 16 White Wolf Pictures
Locale:Shrine Ruins
Conditions:None
Rewards:Materials for "Ammy Costume" (Palamute layered armor set based on Amaterasu from Okami)
Quest 2 (July 30th)

Objective:Slay a Zinogre
Locale:Arena
Conditions:Hunter Rank: HR 4 or higher, Party Size: Two Players Max