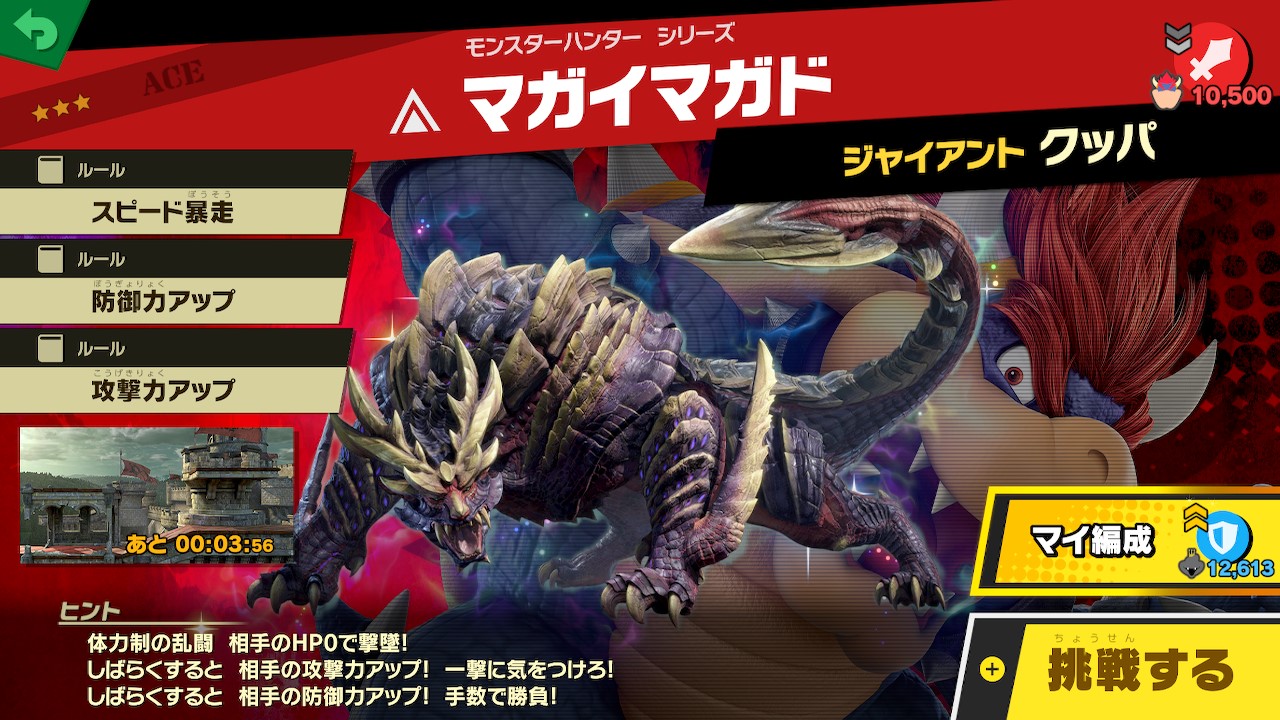 If you missed out on spirits from Monster Hunter Rise and Super Mario 3D World + Bowser's Fury, its a good time to go check the shop lineup and spirit board in game. Three different spirits from each title will be available for players to permanently add to their collection, despite being event-only when first introduced. Players can now collect them at their leisure, since this time they won't be going away. Check out the notes below via Perfectly Nintendo for details about which spirits are included:
[Spirits] Starting today, the following Spirits are now available permanently via the Spirit Boards or the Store:
Monster Hunter Rise: Magnamalo, Palamute, and Palico
Super Mario 3D World + Bowser's Fury: Fury Bowser, Giga Cat Mario, Kittens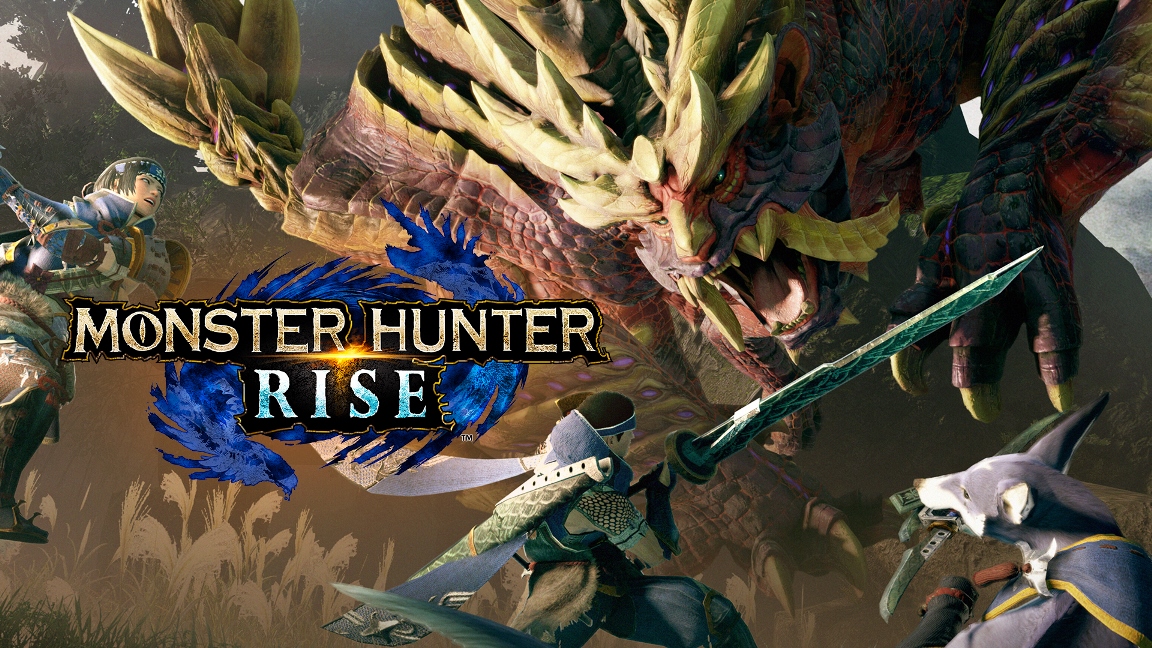 Capcom published a new behind-the-scenes video for Monster Hunter Rise today. It focuses on the game's soundtrack, featuring traditional Japanese instrumentation, soothing vocals, and bombastic orchestras.
Here's the full video: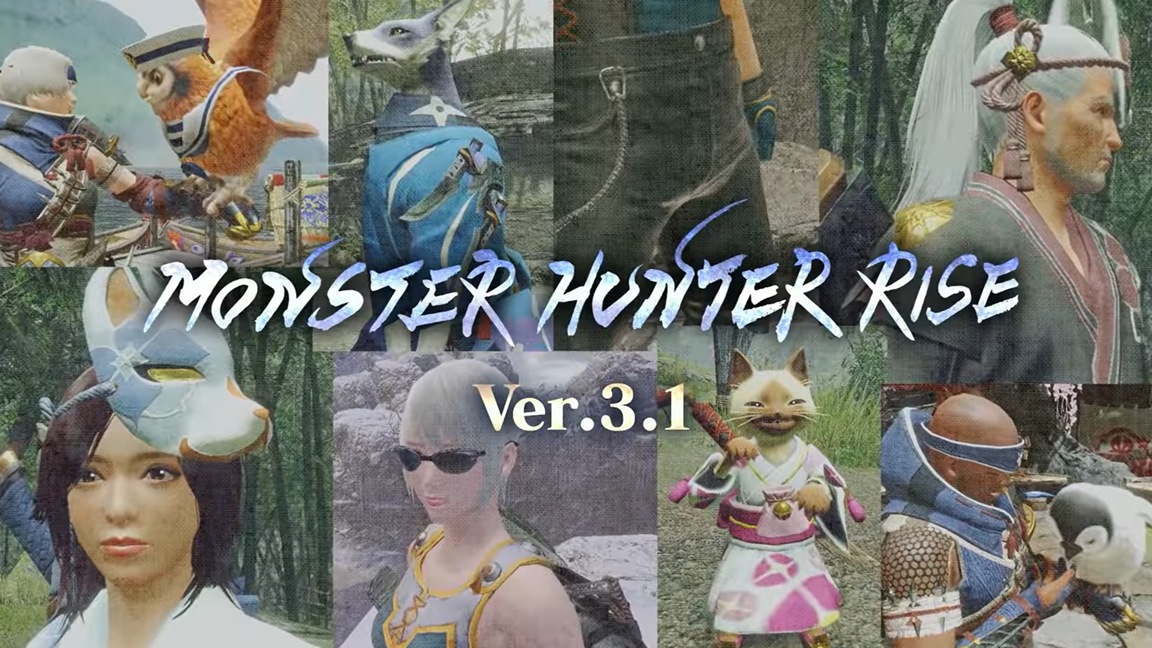 Monster Hunter Rise has been updated on Switch. If you own the game, be sure to download the new 3.1.0 patch.
Today's update includes new event quests, support for new DLC, and tons of fixes. We have the full patch notes below.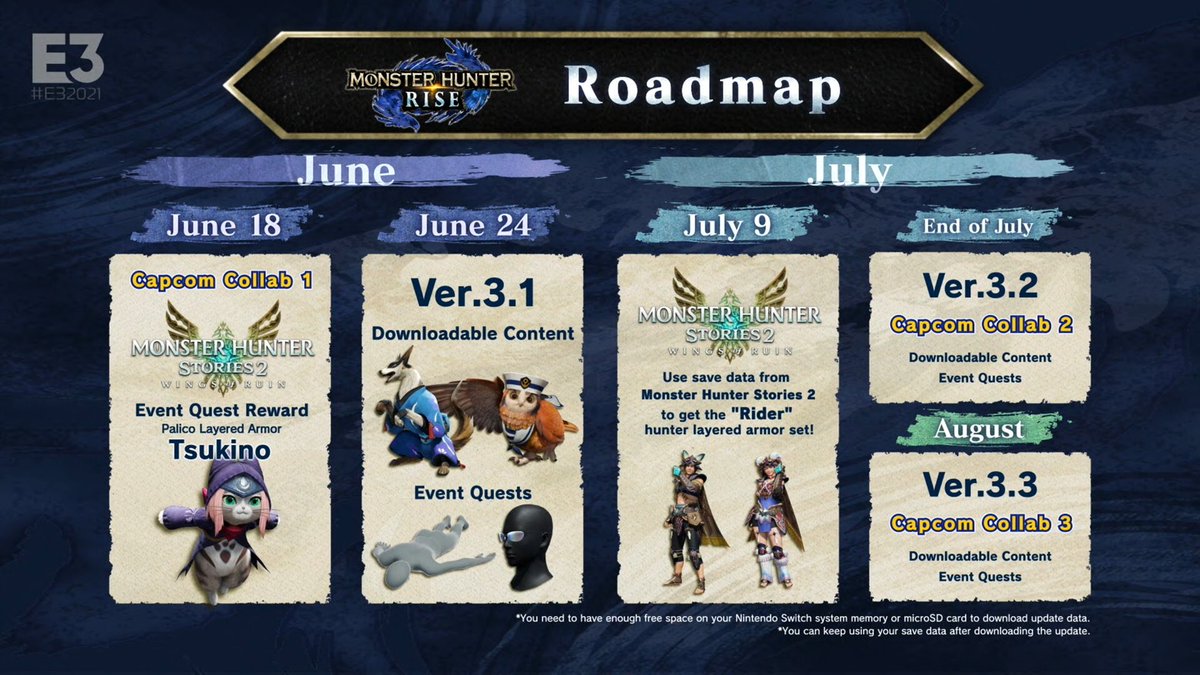 Capcom provided the latest news on Monster Hunter Rise updates during its E3 2021 showcase today.
A collaboration with Monster Hunter Stories 2 goes live on June 18. It will be followed by version 3.1 on June 24, which includes the following content: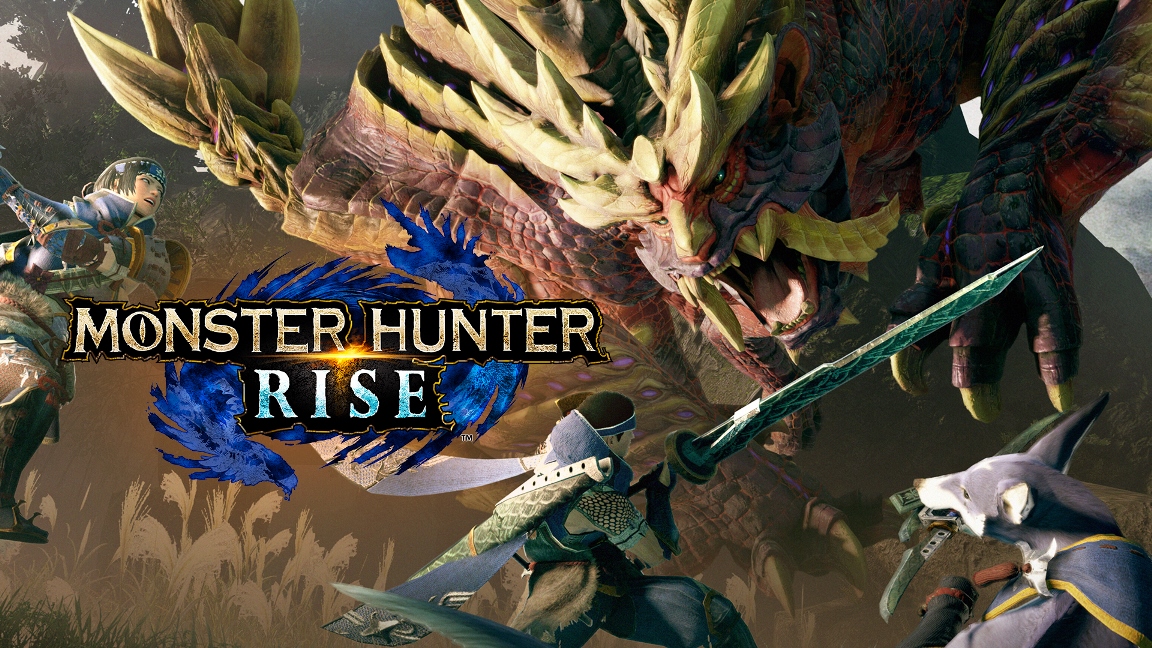 Monster Hunter Rise has shipped over seven million copies worldwide, Capcom has announced. That total is up from six million as of the end of April.
Another bonus is now going out to players to celebrate the new milestone. Players can claim Kamura Pack 3, which includes: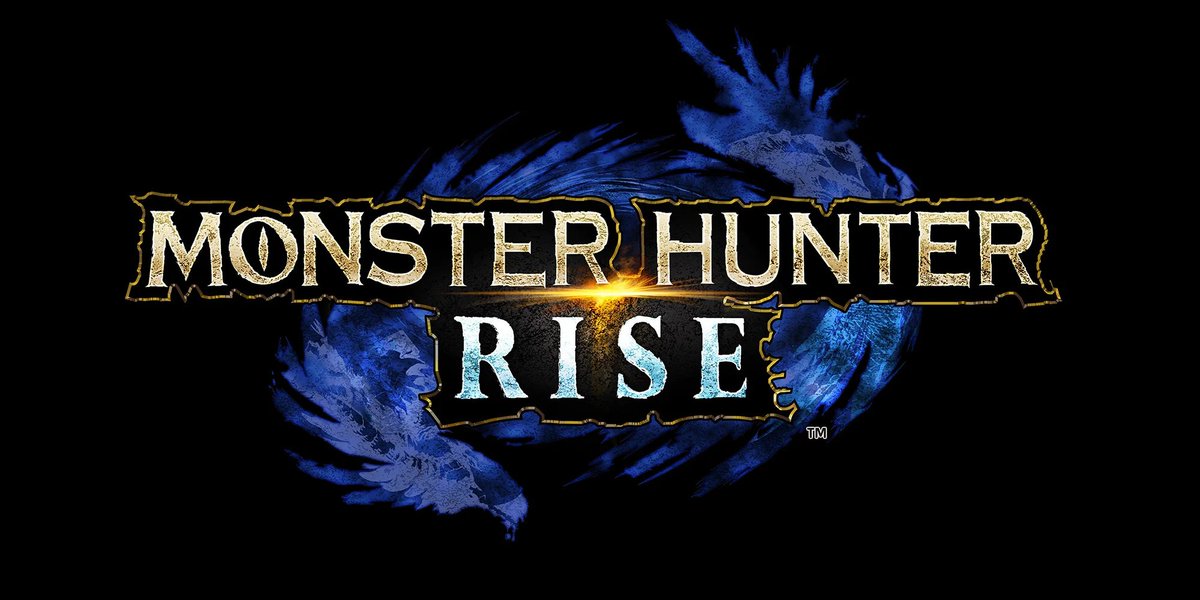 Monster Hunter Rise has been updated to version 3.0.0. It brings along new story and system elements, not to mention a ton of different fixes.
The full patch notes are as follows: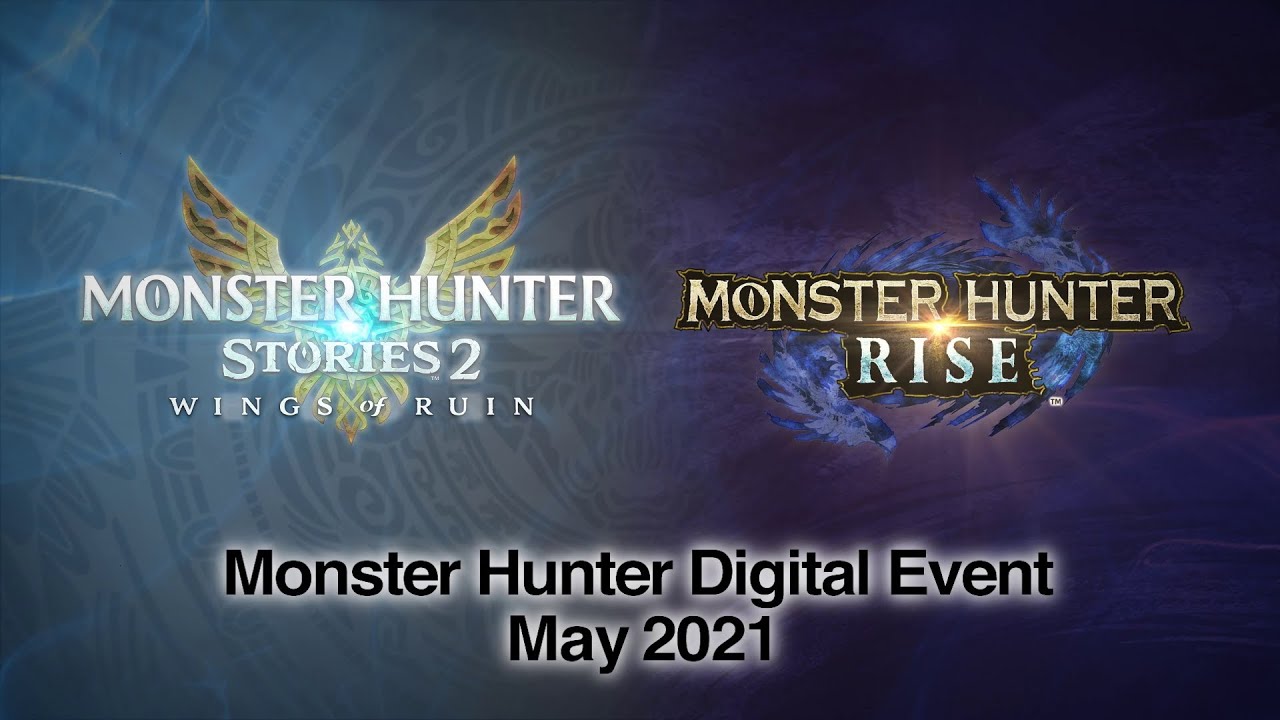 Capcom has passed along an official announcement recapping all of the news from today's Monster Hunter Digital Event. Monster Hunter Stories 2: Wings of Ruin and Monster Hunter Rise both shared the spotlight.
Here's the full press release: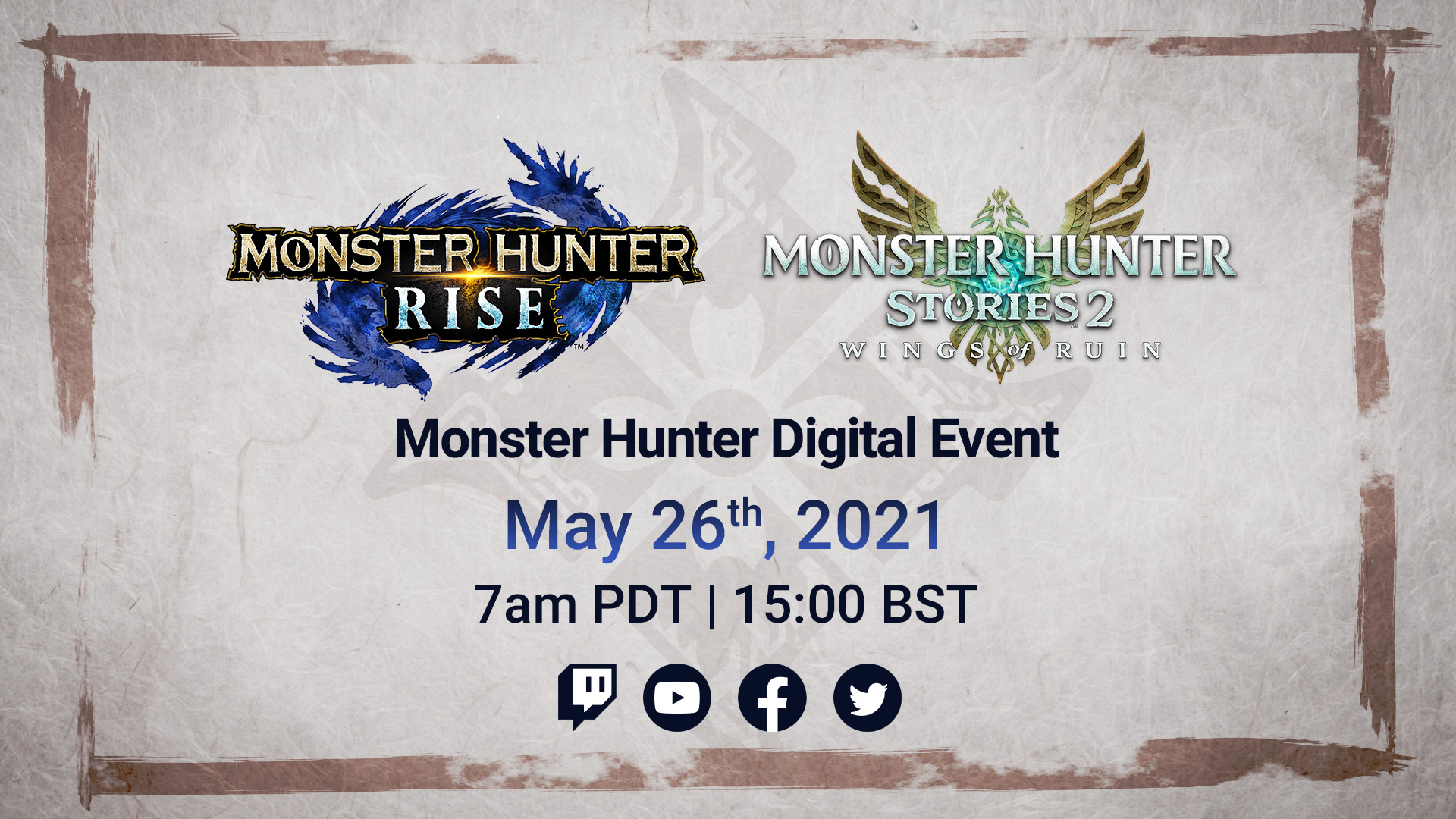 Capcom has uploaded the full Monster Hunter Digital Event presentation that just aired, which covered Monster Hunter Rise and Monster Hunter Stories 2: Wings of Ruin. If you missed any part of the broadcast, you can catch up on it below.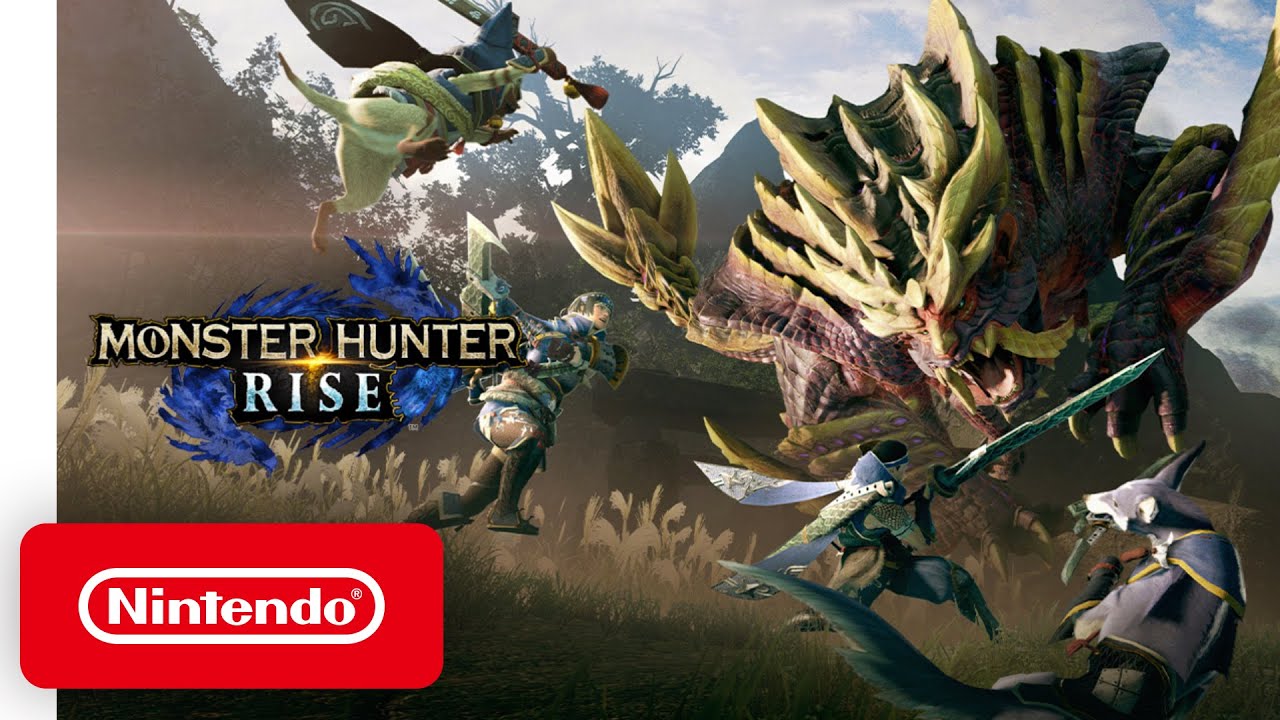 Capcom has provided an update roadmap for future Monster Hunter Rise updates.
Monster Hunter Stories 2 crossover, and there will be an event quest reward. Those who complete it will receive the Palico Layered Armor: Tsukino Costume.
Version 3.1 will be going live at the end of June with more DLC and event quests. Version 3.2 will follow at the end of July with version 3.3 coming at the end of August.
Here's a look at the full roadmap: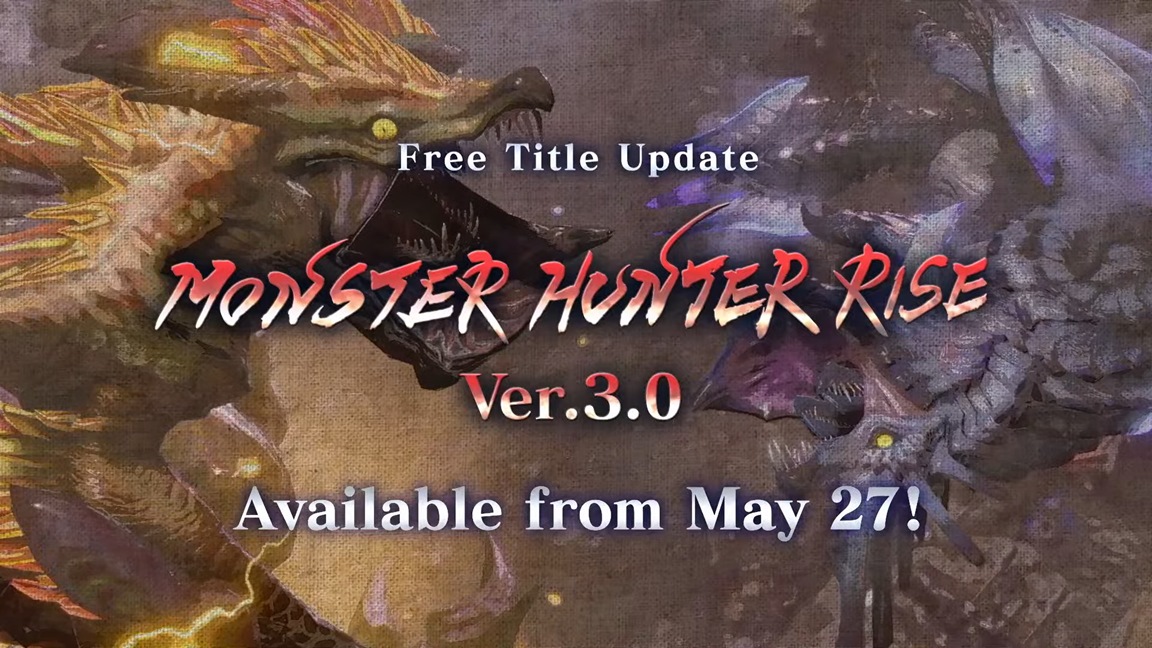 During today's Monster Hunter Digital Event, Capcom dated the new 3.0.0 update for Monster Hunter Rise. It's confirmed for May 27 – meaning it should be live during the very early hours in Europe, and likely later tonight in North America.
The new update will feature Crimson Glow Valstrax and Apex Zinogre. A new ending to the game's story will also be added.
Here's a closer look as to what's in store: