Mothmen 1966 gets July release date, new trailer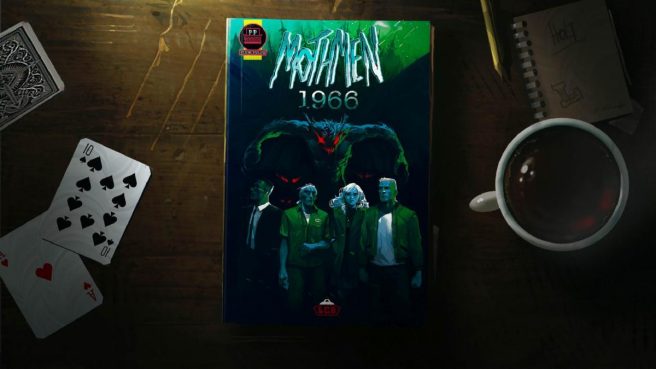 Following the initial announcement for Mothmen 1966 at the very end of last year, the visual novel now has a release date. Publisher Chorus Worldwide and developer LCB Game Studio have announced that the title is due out on July 14, 2022.
In case you missed our previous coverage, we have more details about Mothmen 1966 below.
Every November, the Leonid Meteor Shower lights up the sky in a spectacular astrological display, but the shower of '66 brought something…else. Follow young lovers Lee and Victoria, local gas station owner Holt, and paranormal investigator Lou as they all encounter a conspiracy with horrifying implications.

On this fateful night, the line between scientific fact and science fiction blurs. Men in black lurk in the shadows, watching, waiting. Red eyes glare through the deep, dark woods…red eyes Lou believes might belong to the "Mothmen" he's researching.

Help them survive across eleven chapters of accessible 'Choose Your Own Adventure'-inspired gameplay punctuated by puzzles. Choices leading to death only provide a temporary setback. Characters speak up to assist players stuck on particularly devious brain-teasers. Clever mini-games create a sense of urgency: repel attacking coyotes, spot cryptids with binoculars, or even try a hand of Impossible Solitaire.

Rendered in a gorgeous 8-bit aesthetic reminiscent of '80s home computers like the ZX Spectrum and scored with an otherworldly lo-fi soundtrack, Mothmen 1966 quickly establishes an uncanny atmosphere.

LCB Game Studio's "Pixel Pulps" fuse exceptional writing and stunning illustration. Mothmen 1966 will be followed by Varney Lake and Bahnsen Knights later this year.
Today's release date news for Mothmen 1966 is also being promoted with a new trailer. Get a look at the video below.
Mothmen 1966 will be available digitally on Switch through the eShop. Pricing is set at $8.99 / €7.99 / £6.79.
The official website can be found here.
Source: Chorus Worldwide PR
Leave a Reply