Murder House Switch gameplay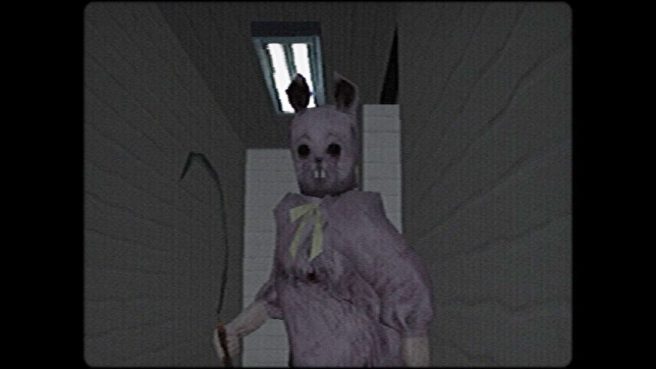 We now have a good chunk of gameplay for Murder House, a PS1 style survival horror game. It ended up on Switch yesterday as a surprise release.
Here's an overview of Murder House with additional information:
A news crew breaks into the old abandoned home of an executed serial killer Anthony Smith, planning to shoot a salacious haunted house story. But is the notorious Easter Ripper really dead or is he waiting inside, ready to wipe them out one by one? Who will survive, and what will be left of them? The spiritual successor to Babysitter Bloodbath.

This game simulates a 5th gen survival horror game. It uses tank controls, third person cinematic camera angles and is meant to be played with a controller. If you have a problem playing tank control games, you will not like this game. It has no auto saves, you must save with pencils which are in limited supply.

Key Features

Experience the terror of being stalked by a deranged serial killer.
Cinematic camera and tank controls.
Ps1 style low poly graphics.
Retro synth soundtrack.
80's b-movie slasher plot.
Multiple camera modes.
Gore and bloody murders!
Fully voice acted.
The new Murder House Switch gameplay can be seen in the video below.
Murder House can be accessed digitally as an eShop download. The game supports English, Japanese, Russian, Spanish, and Portuguese language options.
Leave a Reply