My Hero One's Justice 2 – Mei Hatsume DLC screenshots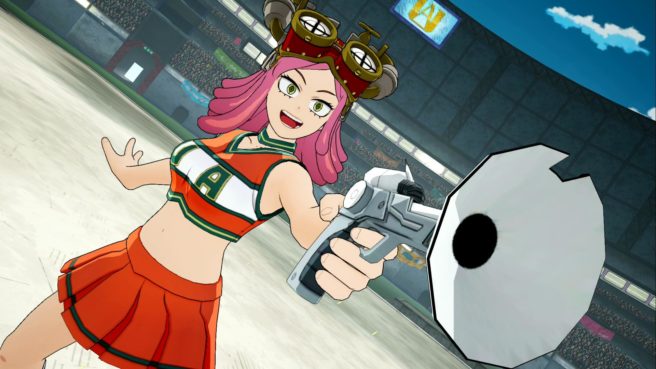 Bandai Namco has shared the first screenshots of DLC character Mei Hatsume in My Hero One's Justice 2. She'll be joining the game's roster this summer.
Here's the official introduction for Mei plus the screenshots:
A promising U.A. High Department of Support student from Class 1-H, Hatsume uses her Zoom Quirk to keep a watchful eye on the battlefield, pinpointing opportunities to turn the tide with her unpredictable arsenal of support items like the Wire Arrow, Electro Booster and Capture Gun.
Mei Hatsume, Hawks, and three other characters will be available to purchase individually. They'll also be bundled together with the season pass for $19.99.
Source: Bandai Namco PR
Leave a Reply