My Hero One's Justice 2 reveals Present Mic as latest DLC character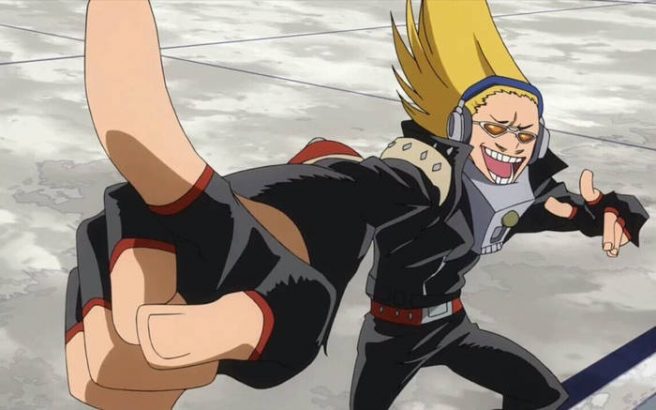 According to the latest issue of Weekly Jump, Present Mic is joining My Hero One's Justice 2 as the game's newest DLC character. Unfortunately, the magazine doesn't provide any actual information beyond that. It's also unclear when the DLC will be available.
Bandai Namco has been pumping out DLC on a regular basis for My Hero One's Justice 2. The first season pass featured Hawks, Mei Hatsume, Itsuka Kendo, Tetsutetsu Tetsutetsu, and Gentle & La Brava. Hitoshi Shinso then kicked off the second season pass, which will be comprised of another five characters. With Present Mic now having been revealed for My Hero One's Justice 2, we should be seeing three more characters to follow.
Present Mic, whose real name is Hizashi Yamada, is an English teacher at U.A. High School. By using his Quirk, he can increase the volume of his voice, resulting in an incredibly loud scream that can even make people's ears bleed from a far distance. Expect this to play into his moveset in the gmae.
We'll let you know when we have more information about Present Mic in My Hero One's Justice 2, including a release date.
My Hero One's Justice 2 was first announced for Switch in September 2019. It was then released in March 2020.
Leave a Reply