My Hero One's Justice 2 – Tetsutetsu Tetsutetsu out now as latest DLC character, trailer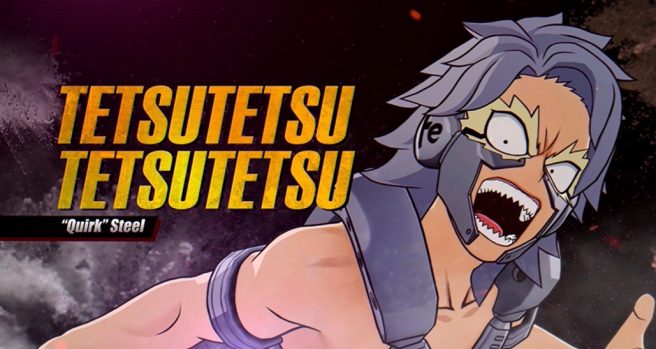 It's been a quick turnaround from announcement to release for the latest DLC character for My Hero One's Justice 2. As it turns out, Tetsutetsu Tetsutetsu has launched today.
Here's everything you need to know:
Tetsutetsu Tetsutetsu's Quirk allow him to turn his skin into a steel shell making him impervious to most attacks and greatly boosting his destructive power.

A new costume pack is also available for purchase: The Villainous Wear Set!

Tetsutetsu Tetsutetsu is the fourth DLC character of MY HERO ONE'S JUSTICE 2. Each DLC character is available as part of the Season Pass or can be purchased separately.
We have a trailer for Tetsutetsu Tetsutetsu in My Hero One's Justice 2 below.
Source: Bandai Namco PR
Leave a Reply