My Nintendo adds Pikmin 3 Deluxe coasters in Europe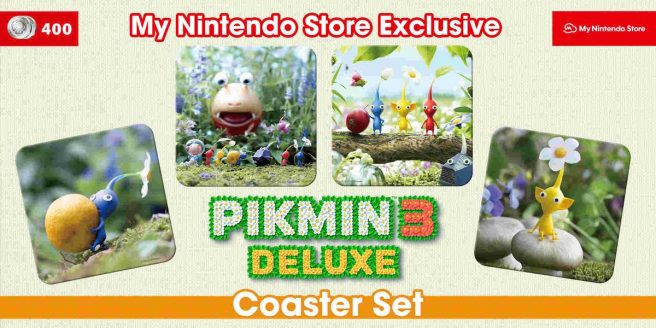 A little while back, My Nintendo added a few Pikmin 3 Deluxe rewards in North America. Members in Europe can now get their hands on one of these items – a set of coasters.
You'll be getting a pack of four with this reward, and each has its own design. The reward costs 400 Platinum Points though there's a shipping fee as well.
You can order the Pikmin 3 Deluxe coasters here.
Leave a Reply