My Nintendo adds Triangle Strategy pin sets in Europe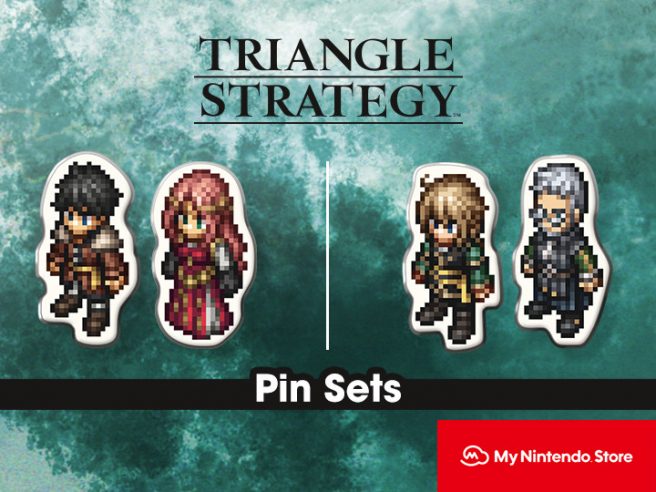 Over in Europe, My Nintendo members can spend their points on new Triangle Strategy rewards. A pair of pin sets were just added to the site.
The first set features Serenoa & Frederica while the second is for Roland & Benedict. They measure 3.0 x 3.0cm (backing card: 8.5 x 5.0cm) while the material is zinc alloy, nickel coated.
For those in the UK, the My Nintendo Triangle Strategy pin set for Serenoa & Frederica can be ordered here while everyone else in Europe can pick it up here. The Roland & Benedict set is up in the UK here and Europe here. Both cost 500 Platinum Points each. And as usual, you'll need to pay for shipping.
Right now these pin sets are unavailable in North America. If and when we hear otherwise, we'll be sure to let you know and update this post.
What do you think of these Triangle Strategy pin sets? If you're in Europe, do you have any interest in picking them up? Let us know in the comments below.
Leave a Reply