My Nintendo now has discounts for HarmoKnight, Pocket Card Jockey in Australia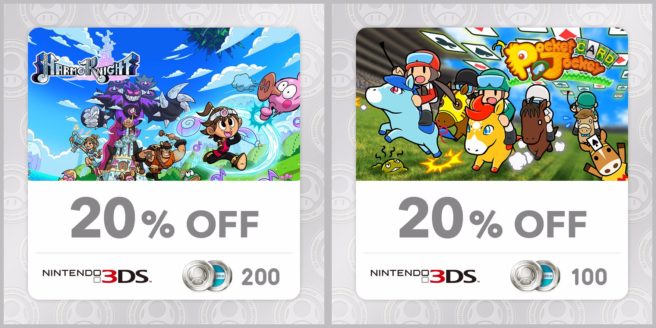 For those in Australia, you can now take advantage of two new discounts on My Nintendo. Both were added in today.
Discounts for both HarmoKnight and Pocket Card Jockey are 20 percent off, with both requiring 200 Platinum Points. The two expire on December 16.
Leave a Reply