Natsume announces new Harvest Moon: Skytree Village DLC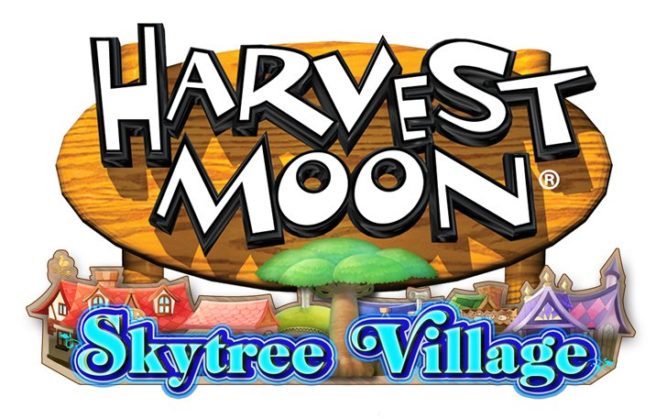 Natsume announced three new DLC packs for Harvest Moon: Skytree Village today. Players can nab new bachelor and bachelorette character packs on January 24, followed by a Harvest Sprite Statue on February 14.
Here's the full rundown:
"The new male marriageable candidate is Edmond, a grand mage, who trained both Gareth and Tabitha, and whose knowledge of the world far exceeds either of them. Despite this, he is rather calm and introspective in comparison to the slightly arrogant Gareth and boisterous Tabitha. He has returned to the land of the Harvest Goddess after some time, but what brought him back? Is there some sort of deeper secret he hides within? Also included in this DLC is a statue of the beautiful Harvest Goddess!

The new female marriageable candidate is Nova, a kind and strong-willed girl who showed up in Skytree Village, yet how she got there is a bit of a tale in itself. Her father is a human from the surface world, while her mother is of the tribe of Gorgan from the Underworld Kingdom. Since she was raised in the dark and damp underground mines of the Underworld, the surface world is still a bit strange and confusing to her. Help her learn the ways of the surface dwellers! This DLC also includes a statue of the eccentric creator, Doc!

Available on February 14th, for free, players can beautify their farm with this fantastic DLC set featuring the Harvest Sprite Statue and Harvest Goddess' Pergola! Once downloaded, these two new buildings will be added to players' Insta-Buildings list. What's more, the Harvest Goddess' Pergola comes in a variety of different colors!"
For those looking for DLC right now, the Farm Decorations Set is available for free, adding new types of walls.
As for the upcoming content, the New Male and Female Character sets will cost $2.99 each. The Harvest Sprite Statue and Harvest Goddess Pergola will be free.
Source: Natsume PR
Leave a Reply