NBA Playgrounds 2 launches May 22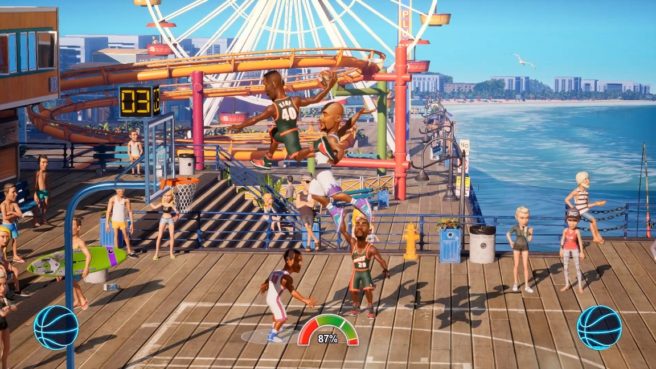 Saber Interactive has set a release date for NBA Playgrounds 2. You'll be able to purchase the game starting May 22 via the eShop. As was the case with the original, it'll be eShop only. Pricing is set at $19.99.
Here's a brief overview:
Putting the sport's biggest players front and center, NBA Playgrounds 2 will launch with over 200 current and retired NBA players – including Stephen Curry, Kevin Durant, James Harden, Kyrie Irving, LeBron James, Russell Westbrook, Giannis Antetokounmpo, Anthony Davis, DeMar DeRozan, Damian Lillard, Karl-Anthony Towns, Shaquille O'Neal, Magic Johnson, Dr. J., Allen Iverson and Larry Bird. There are also new moves and power-ups to bust out, improved AI, and new player models and animations.
Source: Saber Interactive PR
Leave a Reply