Need For Speed: Hot Pursuit Remastered update releasing tomorrow – Wrap Editor and more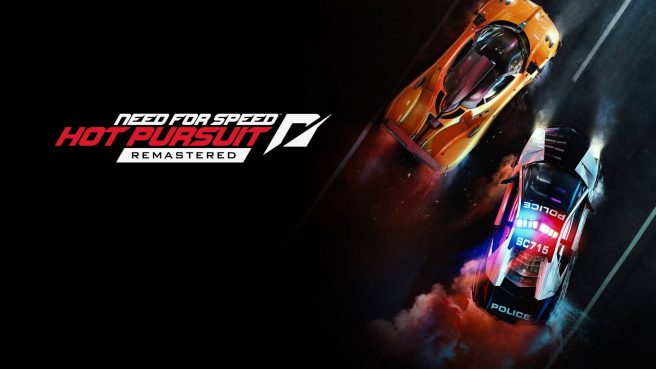 EA and Stellar Entertainment have announced a notable update for Need for Speed: Hot Pursuit Remastered that's releasing tomorrow.
The big highlight is the Wrap Editor, which wasn't actually in the original game. The functionality lets you "customize your cars, apply your own style, and stand out of the crowd."
Here's some additional information:
– Player-made wraps are personal only and cannot be shared between players
– Customized wraps can be seen in online races, including in cross-play
– The decal limit for each wrap is 300 decals or 100 MB, whichever is reached first
– Functionality to report inappropriate wraps has been implemented at the end screen of a multiplayer race.
– In addition to that, most cars have also received a couple of pre-made wraps to add more variety. You can access both the wrap editor and the pre-made wraps from the showroom.
We also have the full patch notes for Need For Speed: Hot Pursuit Remastered's new update. Continue on below to read them in full.
Wrap Editor

Added the Wrap Editor functionality
Added a decal editor
Enabled customised wraps to be seen in online races
Implemented a reporting functionality for wrap content after the end of an online race

Bug fixes

Stability

Overall stability improvements and memory usage optimisation
Fixed an issue where the game could crash during the "Protect and Swerve" event, when entering the menu during a collision and restarting the game
Fixed an issue that could lead to the title crashing when too much autolog data was retrieved from the server, for example by having many friends that raced the same tracks as yourself.

Lobbies

When changing from Interceptor to another game mode, the lobby should no longer be locked to two players
Cars should no longer spawn on top of each other during multiplayer Most Wanted events

Visual

Fixed an issue where not all player positions were shown during a multiplayer Most Wanted event in a full lobby
Corrected the position of a floating patch of grass in front of the Seacrest Tiki Motel
Fixed a corrupted frame that would appear during the Sand Timer race event
VoIP settings are working more reliably, and the VoIP icons are displayed correctly
When unlocking a specific event, the correct cinematic should now be playing
Fixed a few instance to better align UI elements

Nintendo Switch

Fixed a rare occasion where players could get stuck in the transition from lobby screen to race

Other

Optimised autolog reporting functionality
Leave a Reply