Nerf Legends update out now on Switch, patch notes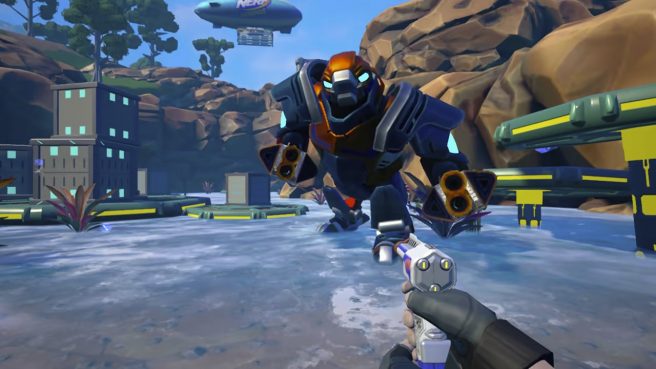 A new update has been made available for Nerf Legends on Switch. It comes with some additions, a number of improvements, and bug fixes.
The full patch notes are as follows:
– Added wires to puzzles to improve discovery and navigation
– Added new sound effects to various objects
– Shortened the reload animations for some blasters
– Fixed a movement stall issue when attaching a zipline
– Improved UI during boss encounters
– Fixed the current mission selection in the Gauntlet Menu
– Enabled cross-generation multiplayer sessions

Additional notes

– Improved scope graphics
– Update the boot flow to make it smoother to enter the lobby
– Tuned hit reactions animations to enemies
– Fixed logic related to medals when you lost to Masters
– General UI/UX improvements
– Fixed a bug where players could take damage prior to match start in multiplayer
– Fixed an issue in Golden Dart where ammo is passed to an opponent after being tagged out
– Minor bug fixes
All players can download the new Nerf Legends update on Switch now. The game originally released in November 2021.
Leave a Reply