NES Remix patch adds new controller options, fixes bugs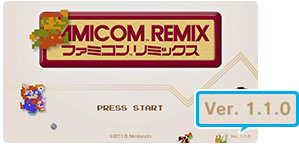 NES Remix has been updated to version 1.1.0 in Japan (and presumably other territories).
After applying the patch, players will be able to use the Wii U Pro Controller, Wii Remote, and Classic Controller Pro. The update also addresses a few issues/bugs present in the game.
Leave a Reply