New characters Veronica and Senya introduced for Dragon Quest XI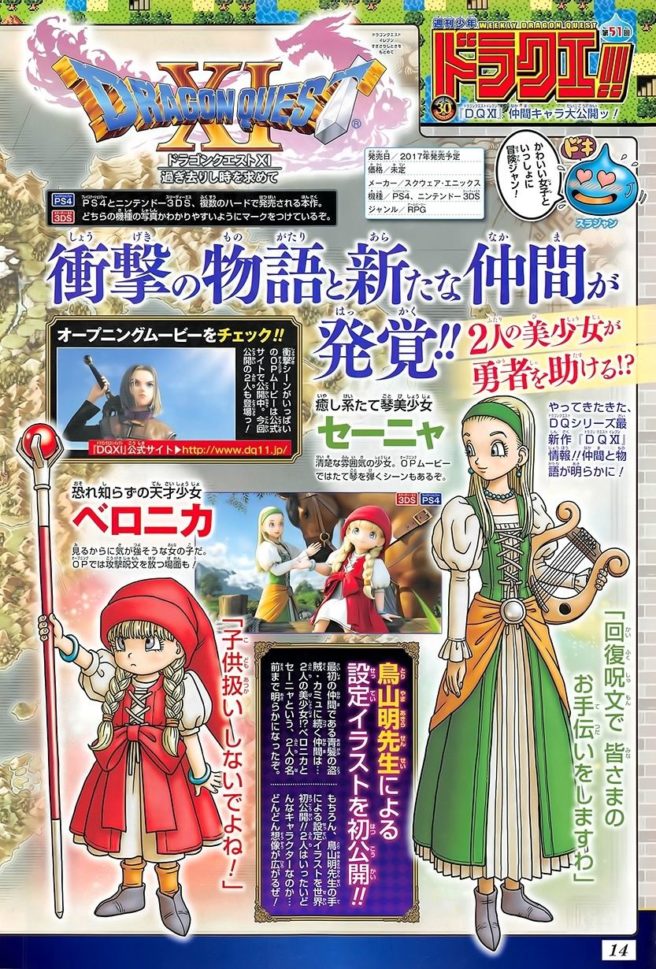 The newest issue of Jump is starting to make the rounds in Japan. Inside the magazine, Square Enix shows a bit more of Dragon Quest XI with the introduction of two characters.
Jump has overviews of both Veronica and Senya. Their bios are below, courtesy of Gematsu.
Veronica – A Prodigy that Knows No Fear

"Don't treat me like a child!"

From the look of her, she is a strong-willed girl. In the opening movie, there are scenes of her unleashing attack spells.

Senya – A Beautiful Harp Girl with a Relaxing Presence

"I will help everyone with a recovery spell."

A girl with a neat and clean atmosphere. In the opening movie, there is a scene where she is playing the harp.
Leave a Reply