New Disgaea 6: Defiance of Destiny details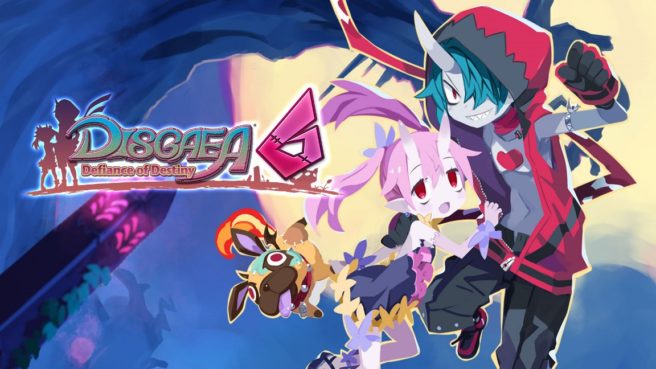 After it was announced this week, Famitsu has an update on Disgaea 6: Defiance of Destiny. The magazine spoke with Nippon Ichi Software president Sohei Niikawa to learn a bit more about the game.
Here are the highlights, courtesy of Siliconera:
– The production of Disgaea 6 was decided in 2018
– Actual work on it started in the second half of 2019
– The current goal is to simultaneously release the game on Switch and PS4 in Japan
– To prevent the Disgaea from going stale and losing interest from the fans, Nippon Ichi Software aimed to bring three major changes in Disgaea 6: 3D visuals for the characters, play value, and easy of play
– Whether you're playing for a short or prolonged period, the developers want players to feel a sense of accomplishment and exhilaration
– It will be a lot easier to level up and the level cap has risen
– Up until now, the goal was to reach Lv. 9999, but this time, you'll start at Lv. 9999
– Since the lifestyle of players has changed, the developers made the extra challenges and such something that fits today's age
– Functions such as double speed mode, auto-battle, auto-play were added
– The Battle Speed Boost feature from the smartphone version was very well-received
– AI Edit function added
– Sohei Niikawa: "We weren't trying to go with the current trend for the theme, but it is isekai reincarnation [laughs]"
– Your party dies each time it challenges the God of Destruction but becomes stronger with each reincarnation for the next challenge against the God of Destruction
– There are other familiar elements from past installments as well as other new elements that have yet to be revealed
– Development is currently at 90% complete
Disgaea 6 will first debut in Japan on January 28, 2021. It will follow in the west next summer.
Leave a Reply