New FAST RMX update in the works, adding new tracks and cups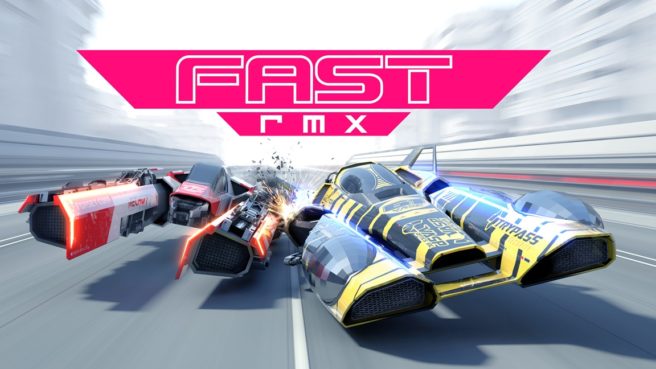 Update: Shin'en has now stepped forward with the news officially. The update launches in September.
#FastRmx #NintendoSwitch REMIX UPDATE coming in September 2017. Six new tracks, two new cups and first release in japanese eShop! pic.twitter.com/8CaFcqTvYH

— Shin'en Multimedia (@ShinenGames) August 22, 2017
We'll have more from Shin'en in the near future.
---
Original: Shin'en isn't done with its Switch eShop game FAST RMX. In an interview with Nintendo Everything, the studio revealed that a new update is in the works.
Shin'en tells us that the update will add new tracks and new cups. It will be free from what we understand – you won't need to pay anything extra.
FAST RMX will also debut in Japan for the first time soon.
Shin'en should be sharing more about the FAST RMX update very soon.
Leave a Reply