New Harvest Moon: The Lost Valley patch out now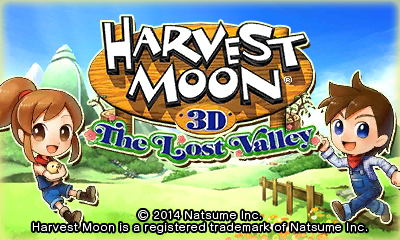 Natsume has updated Harvest Moon: The Lost Valley with a new patch. Version 1.1 is out now for all North American owners.
Here's a breakdown of the patch straight from Natsume:
Thanks to all the fans who provided feedback for The Lost Valley to make it even better: a new patch has arrived for #HarvestMoon: The Lost Valley! Your North American copy of the game should automatically prompt you to download Version 1.1, which includes:

Improved Harvest Sprites~ Earn friendship faster, and watch them do way more work!
Improved Watering Can: 50 wasn't enough, so now it holds 200!
Change in dog's behavior: Some of Fido's naughty habits have been minimized!
Minor tweaks to code that should improve gameplay!
There hasn't been any news about the patch being available in Europe, but we'll let you know if we hear otherwise.
Leave a Reply