New Monster Hunter Rise details – can skip cutscenes, no voice chat, more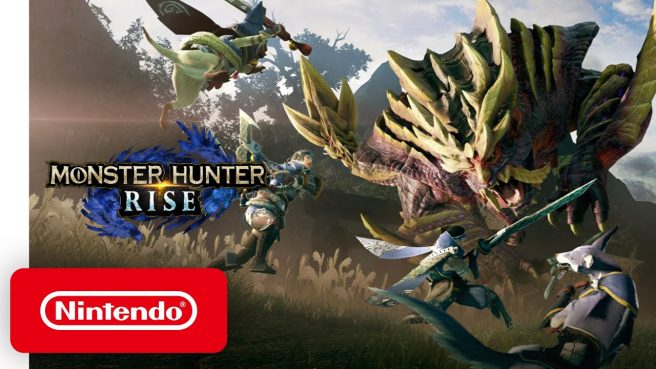 IGN has published new details about Monster Hunter Rise following an interview with Capcom. The site was able to speak with Monster Hunter Rise producer Ryozo Tsujimoto and director Yasunori Ichinose.
There's some interesting information, including the fact that you can skip cutscenes, and there will be no voice chat. We have the full rundown of tidbits below.
– Tsujimoto said the team "decided that it would be better for the players to understand… what the game is about" by going with Monster Hunter Rise as the name
– Tsujimoto added that they want to have a title "that reflects what it's about rather than just a number"
– New way of naming the games also planned for the future
– Quests separated into the gathering hub for multiplayer and village quests for multiplayer returns for Monster Hunter Rise
– Single-player progression won't affect your ability to play multiplayer quests and vice versa
– Cutscenes will no longer prevent you from joining multiplayer quests with friends like in Monster Hunter World
– Can skip cutscenes in single-player and multiplayer
– Can rewatch cutscenes later
– The devs laughed if they were inspired by Zelda: Breath of the Wild
– They have wanted to make a Monster Hunter with more freedom of movement since Monster Hunter Generations
– Capcom wants players to use the Wirebug in between attacks to make new combos
– Wirebug attacks not customizable
– Other new elements regarding actions the team can't talk about yet
– No armor skills that affect the Wirebug
– Antidote icon changed
– Changes like this being made to suit the Switch screen
– No built in voice chat
– Not compatible with Nintendo Switch Online mobile app voice chat
– Can type messages and use pre-built messages, stickers, gestures to communicate
– Prowler Mode from Monster Hunter Generations not in Monster Hunter Rise
Monster Hunter Rise launches for Switch on March 26, 2021.
Leave a Reply