New Pokemon revealed at Japan Expo – Salandit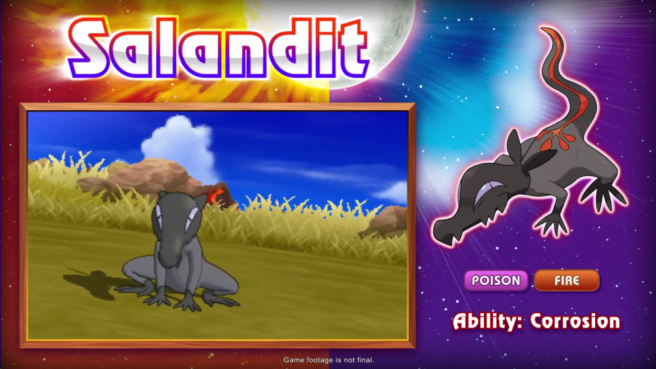 Junichi Masuda is currently holding his "Master Class" panel at Japan Expo in Paris. Other than some minor behind-the-scenes info and development tidbits and some talk about Pokemon Go, Masuda also revealed a brand new Pokemon which can be found in Pokemon Sun & Moon. Check out the trailer for Salandit below:
Salandit is the first ever Poison / Fire type. Its Corrosion ability lets it poison even Steel and Poison types, which are normally immune to that status.
Leave a Reply