New Super Nintendo World video shows off the theme park in better detail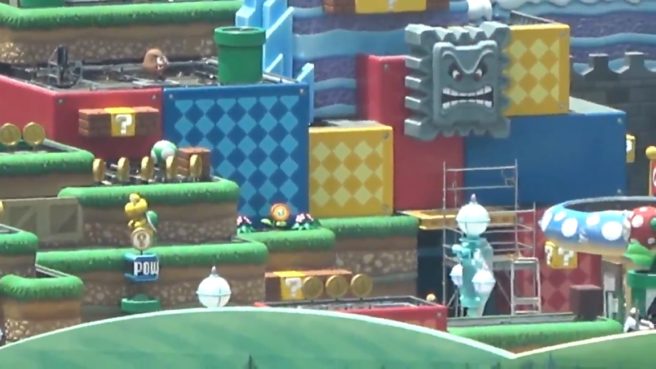 Super Nintendo World won't be opening for some time, but that isn't stopping fans from taking photos and footage from the outside. A new video from Twitter user 29QuP2 was posted online yesterday, giving us some pretty nice shots of the different areas and characters inside the theme park.
Here's the full video:
6/29
パークフロントホテルから見たSUPER NINTENDO WORLD
3/31にも見ましたがかなり出来上がっている
オブジェクトもいろいろ動いていたし点検も行っている様子
オープン延期にはなったけどエリアに入れる日まで気長に待ってます#USJ#USJファン #SUPERNINTENDOWORLD pic.twitter.com/GMPGxa48sr

— 29Qu (@29QuP2) July 1, 2020
Super Nintendo World was originally planned to open this summer alongside this year's Olympics. However, those plans were scrapped due to the coronavirus pandemic. It's unclear when the theme park will be opening its doors to the public.
Leave a Reply