Niantic confirms Pokemon GO 2019 summer events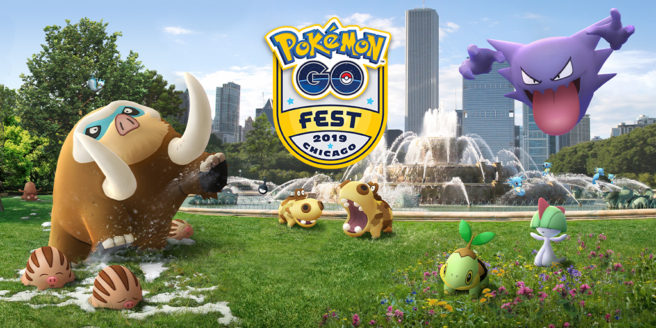 Niantic has announced that it will be holding more events throughout the summer for Pokemon GO. As part of this, Pokemon GO Fest will be held in Chicago, Dortmund, and Asia. Safari Zone events will also be held in the second part of 2019.
Outside of summer events, Pokemon GO Community Days will continue. Upcoming events include May 19, June 8, July 21, and August 3.
Here's the complete announcement from Niantic:
Trainers,

In 2018, we had an incredible year of live events for Pokémon GO, with our return to Chicago for Pokémon GO Fest as well as 4 Safari Zones, 12 Community Days, and tons of fun events for Trainers in between. This year, you can look forward to even more events in more locations!

We kicked off 2019 with South America's first-ever Safari Zone event in Porto Alegre, Brazil, and we'll have another Safari Zone in Sentosa, Singapore, in just a few weeks. Next, we're excited to reveal that Pokémon GO Fest is coming to three cities around the world!

June 13–16: Pokémon GO Fest Chicago
July 4–7: Pokémon GO Fest Dortmund
2019 Summer: Pokémon GO Fest Asia (To be announced)

Stay tuned in the upcoming weeks for details on how to secure tickets to this summer's biggest Pokémon GO events. A number of Safari Zone events are coming up in the second half of 2019, so keep your eyes peeled for more!

If you can't make it in person to any of our summer events, don't worry! There will be plenty of ways to participate in Pokémon GO Fest no matter where you are around the world. Stay tuned for more information on this soon!

Finally, for those interested in the upcoming worldwide Community Day events, mark your calendars for the following dates:

May 19
June 8
July 21
August 3

We can't wait to see you at one of the many Pokémon GO events of 2019 and beyond!
Leave a Reply