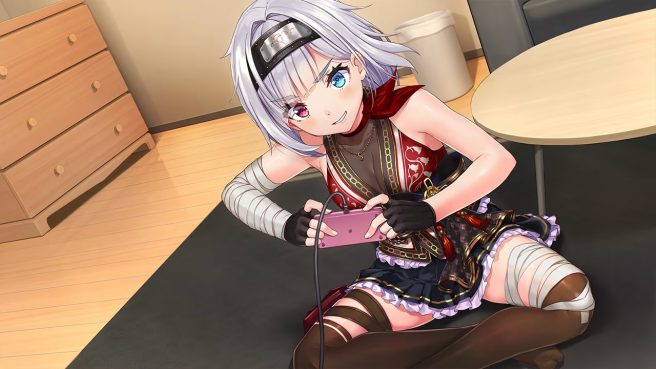 NinNinDays2, a visual novel following up on the previous entry, has received gameplay on Switch. This week's video contains 43 minutes of footage.
For more on NinNinDays2, read the following overview:
A life turned upside down after an encounter with two female ninja?!
This romance adventure game is set in Akihabara, where you'll enjoy your new, slightly naughty roommate life with laughter, tears, and the friendship of two female ninja.

A young man is dazing off while working the night shift at a convenience store, when a girl stops in to ask for a meat bun.
The one next to her appears to be her boyfriend, and after doing their shopping, the two of them link arms affectionately and take off.
Just when the young man is thinking how nice it would be to have a girlfriend, a pair of girls in ninja cosplay show up.

The girls just stare at the shop goods without buying anything in particular.
Even worse, they're even chatting about ninja techniques or something along those lines.
When he calls out to them to prevent theft, it becomes apparent that they have no money.

Despite suspecting that they might try to steal something, he gives in and buys a bento for the two desperately pleading girls.

The life of that young man is turned upside down from the moment of his encounter with the two young women.
Have a look at the gameplay for NinNinDays2 below.
NinNinDays2 is being sold digitally as a digital download on the Switch eShop. English, Japanese, and Chinese language options are supported.
Leave a Reply