Nintendo announces May 2022 Indie World Showcase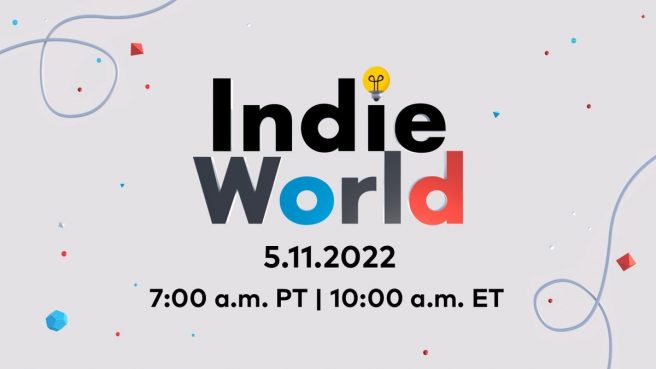 A new May 2022 Indie World Showcase is set to take place tomorrow, May 11, Nintendo has announced. The presentation will cover roughly 20 minutes of upcoming indie titles for Switch.
The May 2022 Indie World Showcase will be held at the following times:
– 7 AM PT
– 10 AM ET
– 3 PM in the UK
– 4 PM in Europe
And here's a live stream embed for the presentation:
Nintendo tends to hold a few Indie World Showcases each year. The first always happens in the first half of year, the next one follows in August, and then we usually see a final one in December.
We'll be sure to let you know about any notable news from the next Indie World Showcase. If there's any particular game you're hoping to see, let us know in the comments.
Leave a Reply