Nintendo announces Nintendo Entertainment System: NES Classic Edition, out in November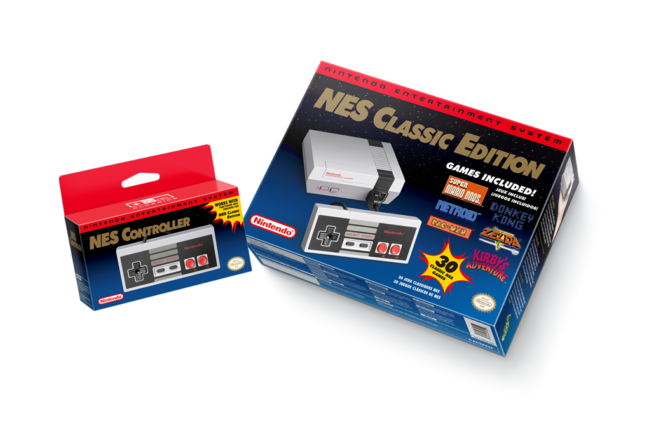 Update 3: For those in the United States, Amazon's placeholder page is now up here.
---
Update 2: It's also now live on Amazon Germany. You can also find it on Amazon Italy with the retailer also taking pre-orders for the controller.
---
Update: Pre-orders now open on Amazon UK.
---
Nintendo has just announced the Nintendo Entertainment System: NES Classic Edition, "a near-identical, mini replica of Nintendo's original home console" that plugs into your high-definition TV using an included HDMI cable. The device, which launches on November 11 in North America and Europe, includes 30 NES games built in, including Super Mario Bros., The Legend of Zelda, Metroid, Donkey Kong, Pac-Man, and Kirby's Adventure. It'll retail for $59.99.
Here's the full list of games:
Balloon Fight
BUBBLE BOBBLE
Castlevania
Castlevania II: Simon's Quest
Donkey Kong
Donkey Kong Jr.
DOUBLE DRAGON II: THE REVENGE
Dr. Mario
Excitebike
FINAL FANTASY
Galaga
GHOSTS'N GOBLINS
GRADIUS
Ice Climber
Kid Icarus
Kirby's Adventure
Mario Bros.
MEGA MAN 2
Metroid
NINJA GAIDEN
PAC-MAN
Punch-Out!! Featuring Mr. Dream
StarTropics
SUPER C
Super Mario Bros.
Super Mario Bros. 2
Super Mario Bros. 3
TECMO BOWL
The Legend of Zelda
Zelda II: The Adventure of Link
Nintendo Entertainment System: NES Classic Edition does allow for two-player gaming. A second NES Classic Controller can be attached, though a Classic Controller or Classic Controller Pro can also be used. The NES controller will go for $9.99.
When connected to a Wii Remote controller, the NES Classic Controller can also be used to play Virtual Console NES games on either Wii U or Wii. Note that the NES Classic Edition has multiple suspend points for each game.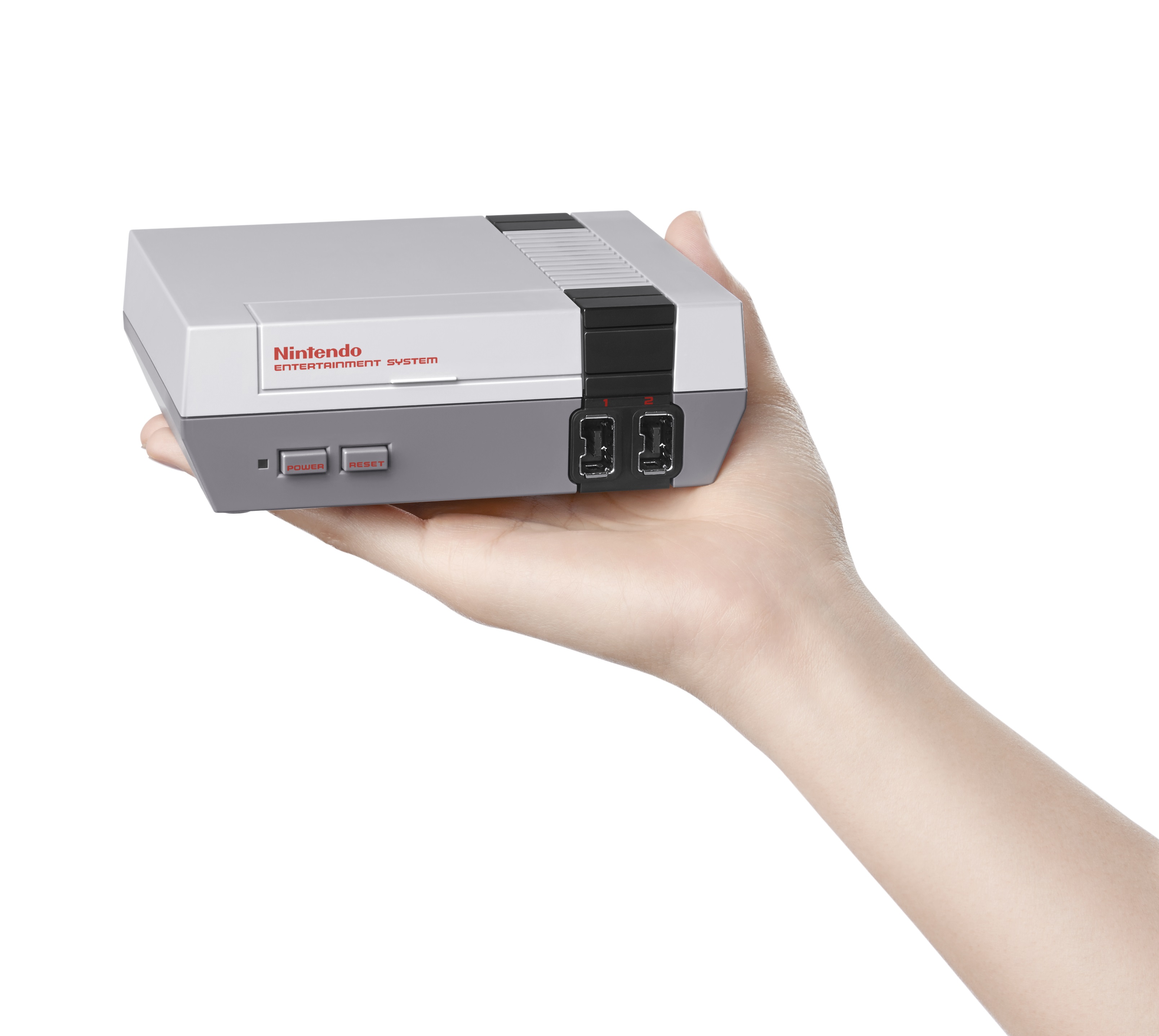 Source: Nintendo PR
Leave a Reply