Nintendo Classic Mini: Famicom announced for Japan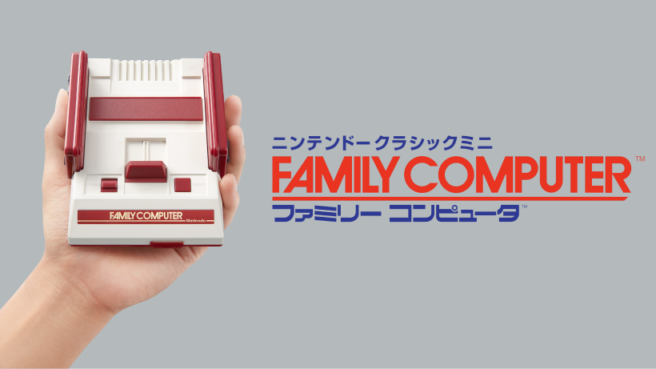 Update (9/30): This can now be pre-ordered on Amazon Japan. Ships to the United States.
---
Original (9/29): A few months ago, the Nintendo Entertainment System: NES Classic Edition (otherwise known as the Nintendo Classic Mini) was announced for North America and Europe. Now something similar has been revealed for Japan.
Today, Nintendo shared news that Nintendo Classic Mini: Famicom (or Family Computer) is coming to its home region. It'll be available on November 10 for 5,980 yen. An AC adapter will go on sale on the same day for 1,000 yen.
Here's a video:
Japan's lineup of games is slightly different than what's included in the NES Mini. We have it below.
Donkey Kong
Mario Bros.
Pac-Man
Excitebike
Balloon Fight
Ice Climber
Galaga
Yie Ar Kung-Fu
Super Mario Bros.
The Legend of Zelda
Atlantis no Nazo
Gradius
Ghosts 'n Goblins
Solomon's Key
Metroid
Castlevania
Zelda II – Adventure of Link
Tsuppari Oozumou
Super Mario Bros. 3
Ninja Gaiden
Mega Man 2
River City Ransom
Double Dragon II
Super Contra
Final Fantasy III
Dr. Mario
Downtown Nekketsu March: Let's Go to the Great Athletic Meet
NES Open Tournament Golf
Super Mario Bros. 2
Kirby's Adventure
Lastly, here are some special Game Center CX videos:
Leave a Reply