Nintendo customer service says Tomodachi Life demo will be available to all when the game releases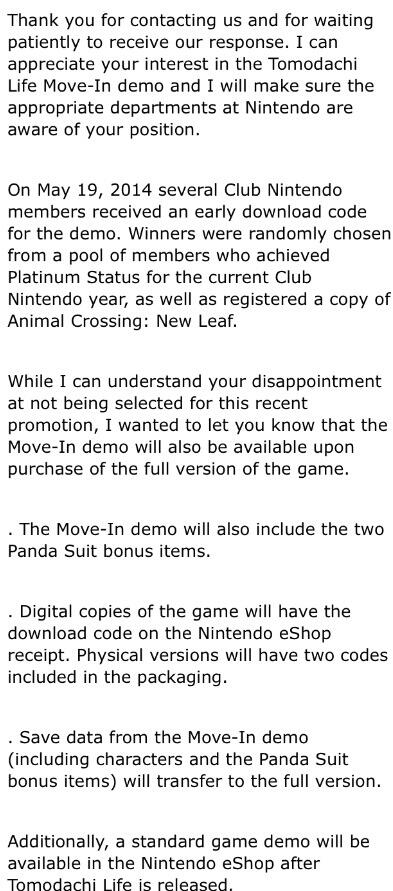 Select Club Nintendo members who have reached Platinum Status were recently provided with a Tomodachi Life demo code. Some fans were disappointed to have not received access, though you'll be pleased to hear that a trial will be made available to all once the game is available.
Here's what's planned, as described by a Nintendo customer service representative:
– If you buy Tomodachi Life in North America digitally, you'll apparently receive the download code for the "Move-In" demo (given to Club Nintendo members) and two codes for the physical version
– Transfer save data from the Move-In demo (and the Panda Suit bonus items) to the full version
– Standard demo will be available for everyone after Tomodachi Life launches
So there you have it! You should have no problem getting your hands on a demo for Tomodachi Life.
Thanks to Jordan W for the tip.
Leave a Reply