Nintendo Download (2/22/18, North America) – Pac-Man Championship Edition 2 Plus, Hollow, more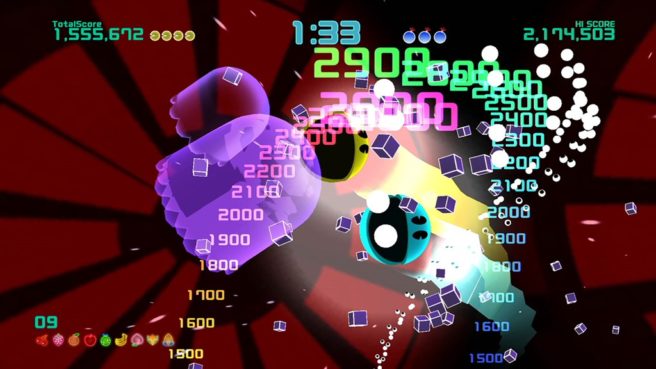 This week's North American Nintendo Downloads are as follows:
Switch Retail
Payday 2 – $49.99 (available February 27)
Switch Download
ACA NeoGeo Magical Drop III – $7.99
Arcade Archives Heroic Episode – $7.99
Bridge Constructor Portal – $14.99 (available February 28)
Dragon Sinker – $12.99
The Final Station – $19.99 (available February 23)
Hollow – $19.99
Membrane – $9.99
Pac-Man Championship Edition 2 Plus – $19.99
Radiation Island – $9.99
Spacecats with Lasers – $4.99
Spot The Difference – $9.99 (available February 26)
Superola and the Lost Burgers – $5.99
Toki Tori 2+: Nintendo Switch Edition – $9.99 (available February 23)
Twin Robots: Ultimate Edition – $6.49 (available February 23)
Typoman – $10.39
Switch Update
Super Mario Odyssey Update – Starting today, you can download a free update for the Super Mario Odyssey game for the Nintendo Switch system. The free update adds a fun new minigame called Balloon World (internet access required*), which you can play after finishing the main story. To get started, just find Luigi in a kingdom and talk to him! In Hide It mode, you can take a balloon and hide it somewhere in that kingdom for other players to find. In Find It mode, you must find balloons hidden by other players. There's a limited time to hide and find the balloons, so act fast! All the secret and out-of-the-way areas you found while playing the game will come in handy! The update also adds new outfits and filters to use in Snapshot Mode!
Switch Demo
ChromaGun
3DS Download
Fat Dragons – $0.99
SteamWorld Dig 2 – $19.99
3DS Demo
The Alliance Alive
Wii U Download
Fat Dragons – $0.99
eShop Sales
Nintendo eShop on Nintendo Switch, Nintendo 3DS and Wii U
Great deals this week! Check out the full list of deals available this week at https://www.nintendo.com/games/sales-and-deals.
Source: Nintendo PR
Leave a Reply