Nintendo Download (4/27/17, North America) – Mario Kart 8 Deluxe, TumbleSeed, Kamiko, more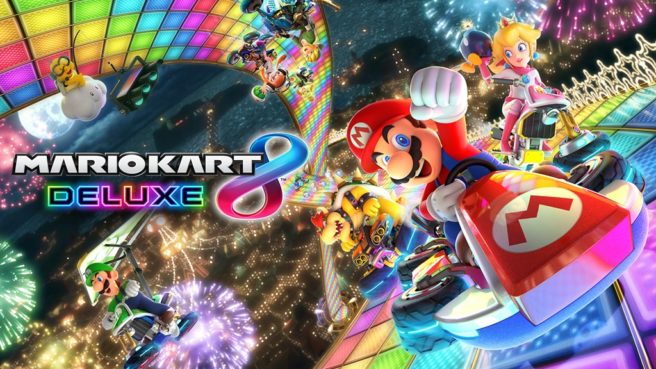 This week's North American Nintendo Downloads are as follows:
Switch Retail
Mario Kart 8 Deluxe – $59.99 (available Friday)
Puyo Puyo Tetris – $29.99
Switch Download
ACA NeoGeo Over Top – $7.99
Kamiko – $4.99
TumbleSeed – $14.99 (available Tuesday)
Wii U Download
Absolutely Unstoppable MineRun – $3.99
Use Your Words – $14.99
3DS Demos
Blasting Agent Ultimate Edition
Parascientific Escape Cruise in the Distant Seas
3DS Themes
Kirby's 25th Anniversary
Runbow Pocket Theme Bundle
eShop Sales
Great deals this week! Check out the full list of deals on Nintendo 3DS and Wii U available this week at http://www.nintendo.com/games/sales-and-deals.
Activities
New My Nintendo Reward! – To celebrate the upcoming launch of the Ultra Street Fighter II: The Final Challengers game for the Nintendo Switch console on May 26, My Nintendo is offering a May calendar featuring the "supreme master of the fist" himself, Akuma. To learn more about other My Nintendo rewards, head over to https://my.nintendo.com.
Source: Nintendo PR
Leave a Reply