Nintendo ends production on the Nintendo 3DS family of systems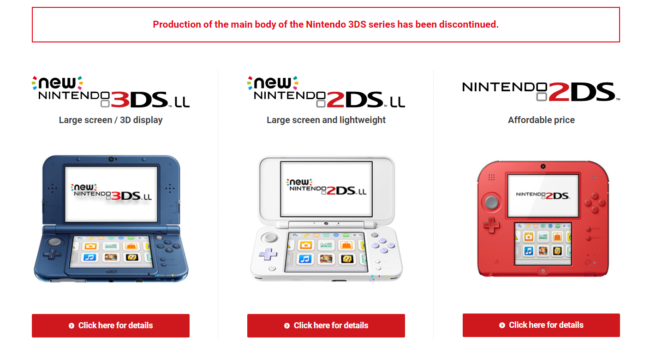 It seems that the production run for the Nintendo 3DS has come to an end. Nintendo has updated its Japanese website to include that all units of the Nintendo 3DS (including the 2DS family of systems) have stopped production.
This has been released via a message on their Japanese site that roughly translates to "the production of the main body has been discontinued." Upon checking the listing for all the models of the 3DS and 2DS (XL, *New*, etc.) a message pops up on all of them that translates to "all have been discontinued."
So, it seems that the production for the 3DS has truly ended. Nintendo should make an official announcement about this soon, so this story will be updated then.
The website that this information has been found at has been linked below, as well as the screenshots of the translated messages stating the end of production.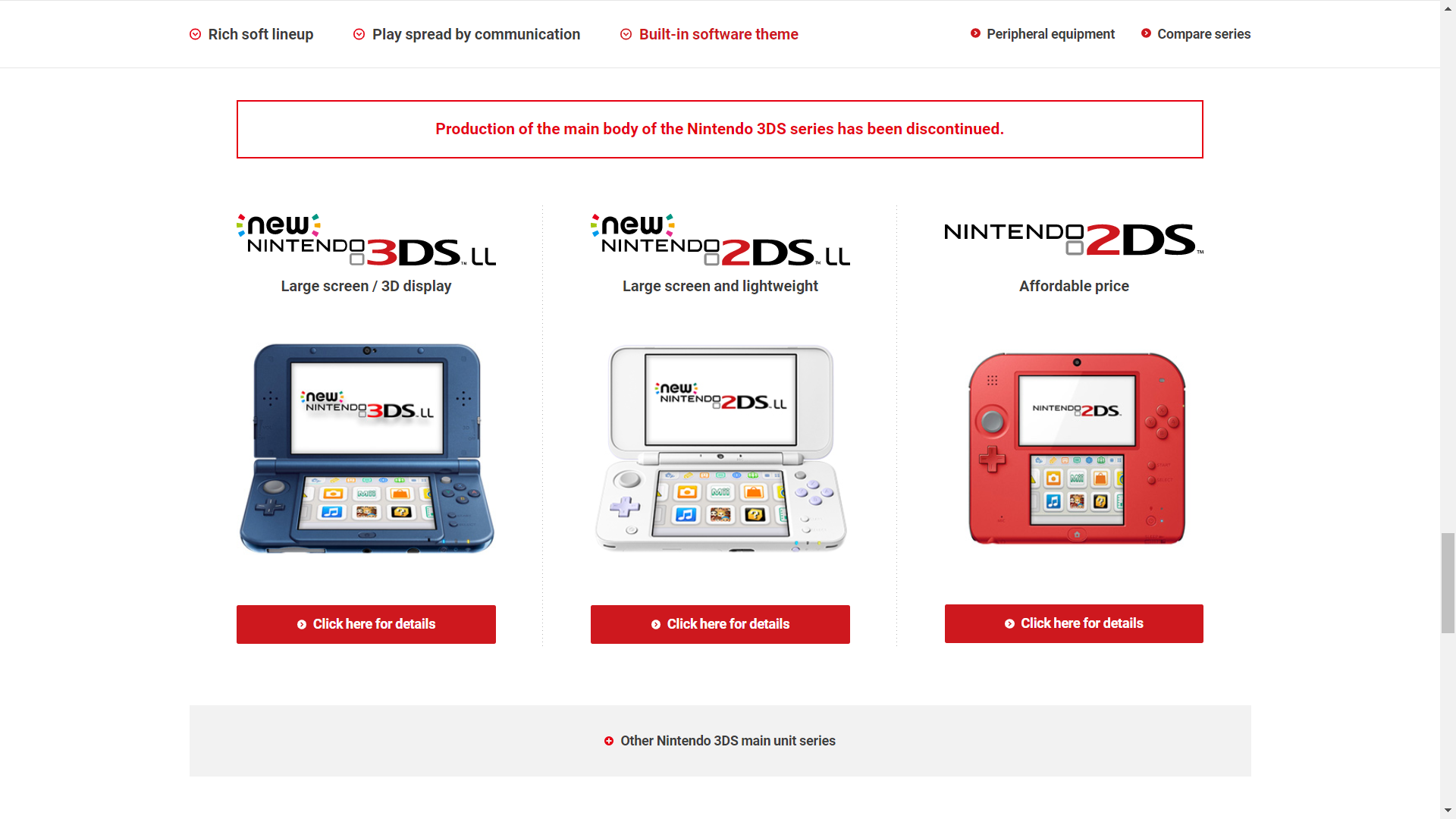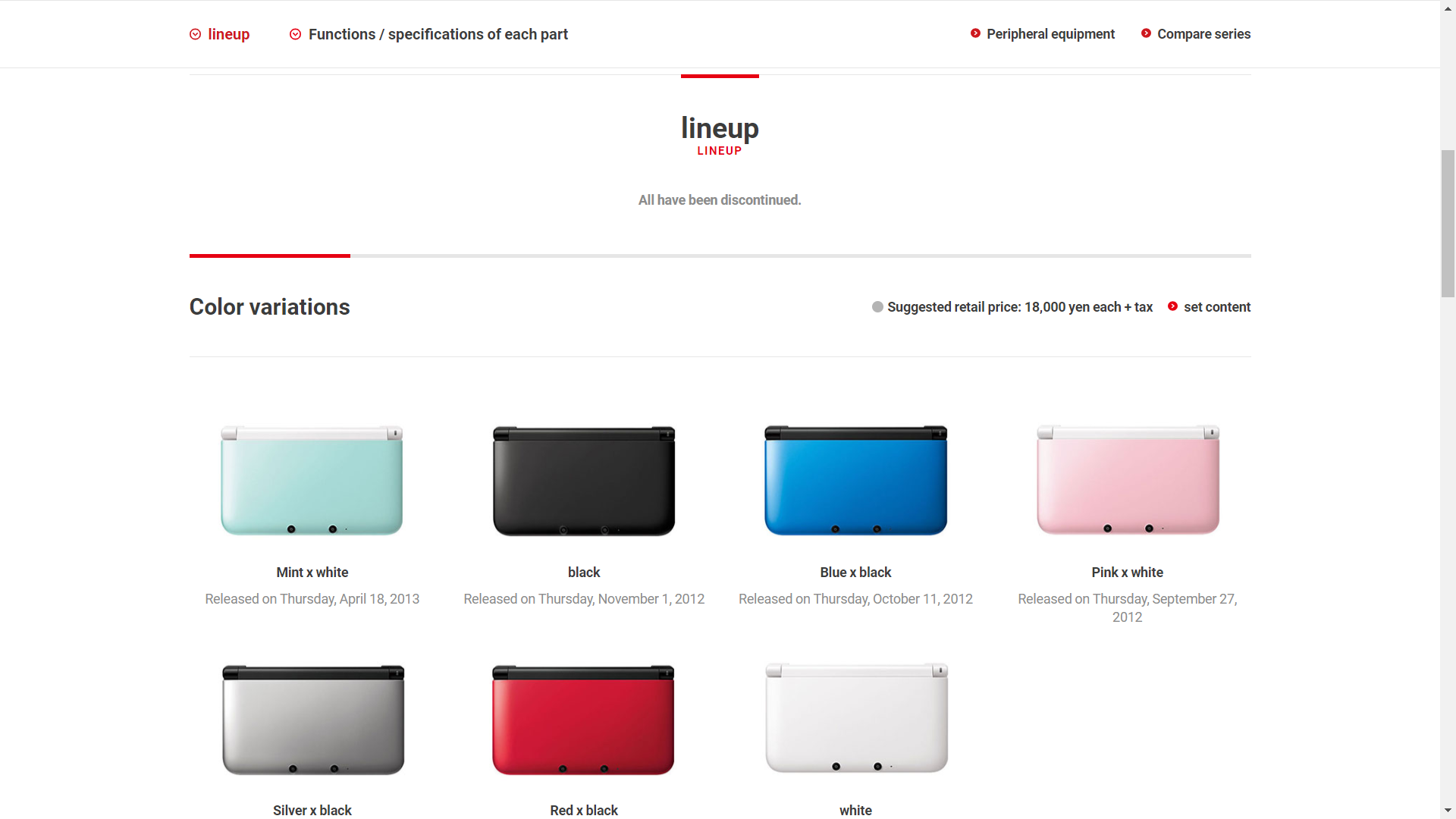 Leave a Reply