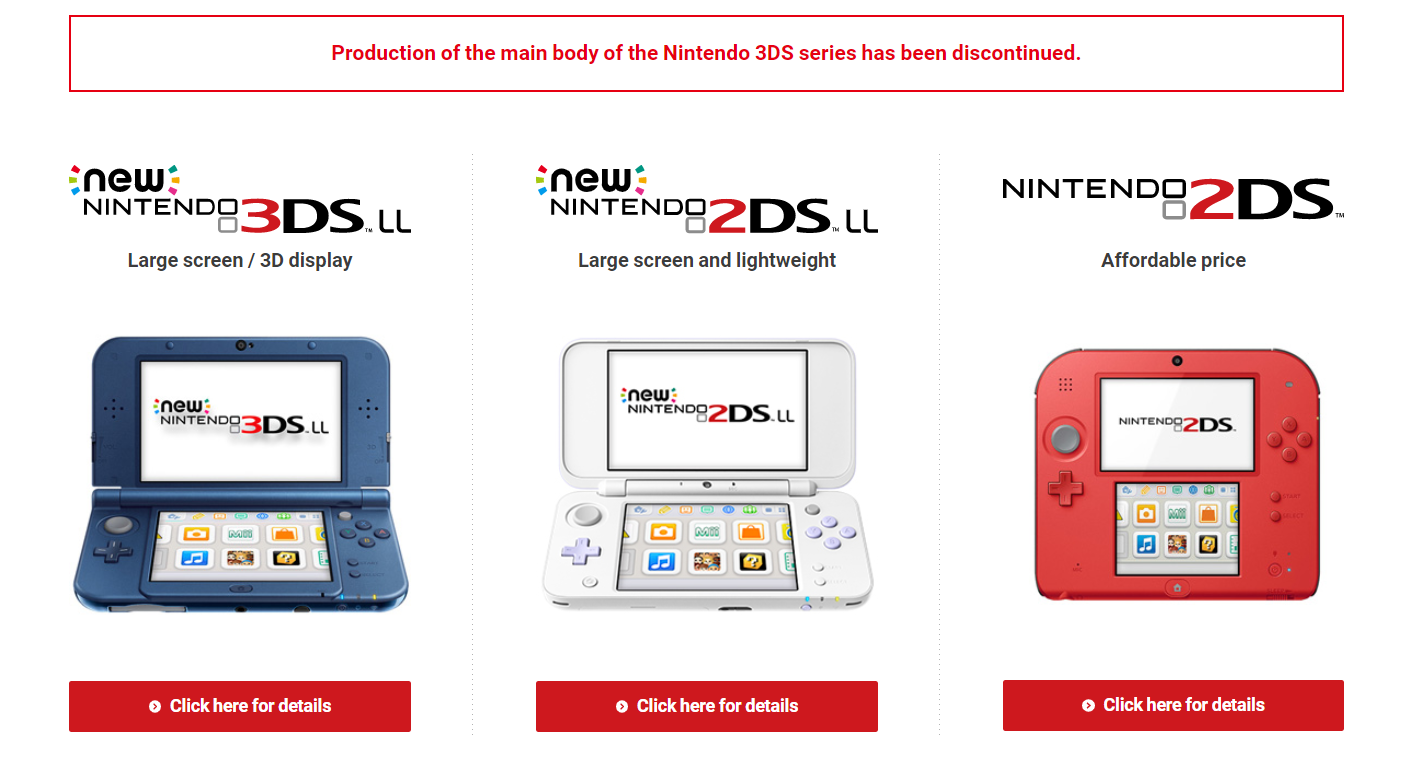 It seems that the production run for the Nintendo 3DS has come to an end. Nintendo has updated its Japanese website to include that all units of the Nintendo 3DS (including the 2DS family of systems) have stopped production.
This has been released via a message on their Japanese site that roughly translates to "the production of the main body has been discontinued." Upon checking the listing for all the models of the 3DS and 2DS (XL, *New*, etc.) a message pops up on all of them that translates to "all have been discontinued."
So, it seems that the production for the 3DS has truly ended. Nintendo should make an official announcement about this soon, so this story will be updated then.
The website that this information has been found at has been linked below, as well as the screenshots of the translated messages stating the end of production.

According to the latest Nintendo statement on Japanese sales data, Pokémon Omega Ruby/Alpha Sapphire, Youkai Watch 2, Monster Hunter 4G and Super Smash Bros. for 3DS have all sold over two million units each in Japan over the last two months. That these four titles sold so well is hardly surprising, but the numbers show that the 3DS is now the first console to have four games selling over the two million mark in the domestic market. At the company's last financial results briefing President Satoru Iwata claimed that the console would have four two-million-sellers during this period and it looks like he was proven correct. So is Iwata psychic? Probably not, but congratulations on the sales anyway.