[Nintendo Everything Podcast] – episode #111 – Who is the Video Game Boy?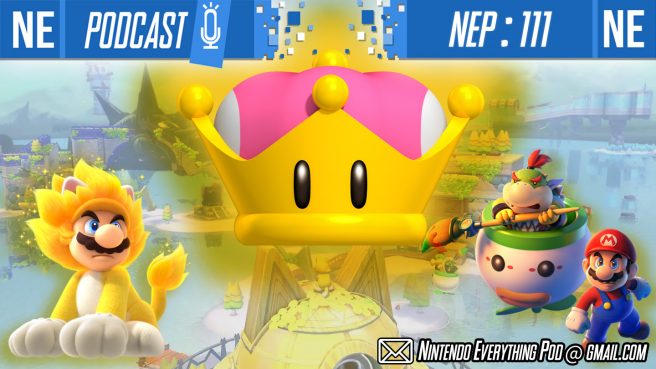 This week on Nintendo Everything Podcast, it's our official 2021 return. We've been playing a bunch over the break—and Galen does not understand how Monster Hunter Rise works. How embarrassing. Check out as we take a look back on our 2020 predictions and see who is way better at video games.
If you're enjoying NEP, please consider giving us a 5-star review on Apple Podcasts and share us with a friend. It's incredibly helpful in getting us exposed to new listeners through algorithms, so we would greatly appreciate your help. Thank you for listening to our Nintendo podcast!
Timestamps:
06:00 – Adventure Log: Xcom 2
21:15 – Adventure Log: Ikenfell
33:00 – Adventure Log: Monster Hunter Rise
40:36 – Adventure Log: Donkey Kong Country 3
48:20 – News: Next Level Games purchase, Super Mario 3D World + Bowser's Fury, New Pokemon Snap
1:12:40 – Looking back on our predictions from 2020. Who is the real video game boy?
Business inquiries and listener mail contact: [email protected]
YouTube
Apple Podcasts / iTunes: https://apple.co/2xLl0C5
Spotify: https://spoti.fi/2Gdgoch
Direct Download
PocketCasts: https://pca.st/IQVa
Amazon / Audible: https://adbl.co/2H2Uj3S
Stitcher: https://bit.ly/30uxOZR
PlayerFM: https://bit.ly/2yfCu9P
ListenNotes: https://bit.ly/2SINTbG
PodTail: https://bit.ly/2yfDgDL
Oni Dino's Twitter: @Oni_Dino
Oni Dino's Insta: Oni__Dino
Galen's Twitter: @mobius087
Galen's Insta: true_mobius
HUGE thank you to Headphones of Listening for NEP's intro music! Check him out on soundcloud!
Ending song by Nakinyko on YouTube
Leave a Reply