Nintendo Everything Refresh Ep. 02: E3 cancellation, Zelda delay, LEGO Star Wars, and more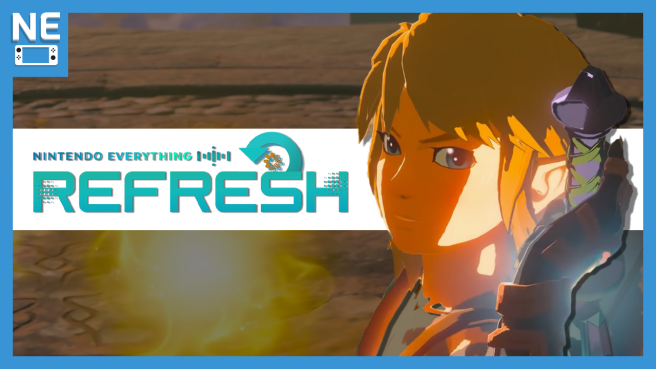 Last week was surprisingly noteworthy in terms of industry-wide gaming news; not only was the sequel to the The Legend of Zelda: Breath of the Wild delayed all the way into spring of next year, this summer's biggest gaming event – E3 2022 – was cancelled entirely. Join your hosts Nick, Nicolas, Dennis and Luiz as they break down these topics and more in Episode 2 of Nintendo Everything Refresh, a brand new weekly news and discussion podcast!
Our show is now available on most major streaming platforms, including Spotify, Apple Podcasts, Amazon Music, and Audible (with Google Podcasts coming soon), or you can check out the video version below:
Got an idea or suggestion for the show, or want to submit a fan question or topic for a future episode? Let us know in the comments, or drop us a line at [email protected]
You can also follow us on Twitter at @ndserpa (Nick Serpa), @Dayshade1999 (Nicolas Shadday), @LyonHart_ (Dennis Gagliardotto), and @Luizestrella_ (Luiz Estrella).
Leave a Reply