Nintendo Everything Refresh: Episode 008 – Our favorite Indie World announcements, surprising Nintendo sales numbers, Monster Hunter, and more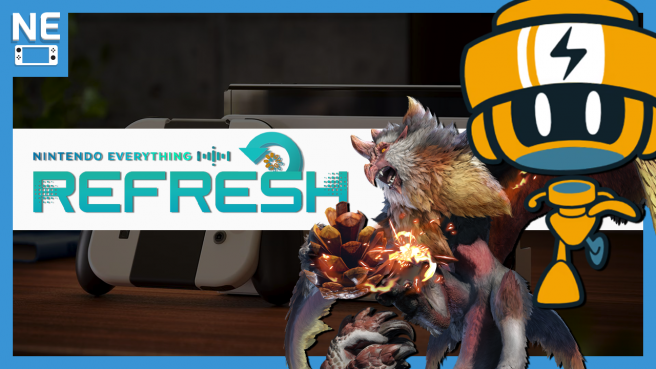 Twenty games were featured in last week's Indie World showcase, but which ones stood tall above the rest? Join your hosts Nick, Nicholas and Dennis as they discuss their favorite reveals from Nintendo's latest showcase, in which fists and insults will fly vehemently, leaving none of them the same ever again. (Just kidding!) Then, stick around for their thoughts about the recent Monster Hunter presentation, some insight into the latest Nintendo sales data, and even more news and game impressions!
Our show is available on most major streaming platforms, including Spotify, Apple Podcasts, Google Podcasts, Amazon Music and Audible, or you can check out the video version below:
Listen via Spotify by using the mini-player below:
Got an idea or suggestion for the show, or want to submit a fan question or topic for a future episode? Let us know in the comments, or drop us a line at [email protected]
You can also follow us on Twitter at @ndserpa (Nick Serpa), @Dayshade1999 (Nicolas Shadday), @LyonHart_ (Dennis Gagliardotto), and @Luizestrella_ (Luiz Estrella). Thanks for listening!
Leave a Reply